T-Systems, Huawei eye cloud disruption in SA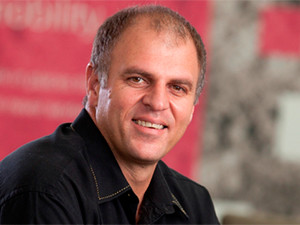 IT services and consulting company T-Systems SA and Chinese multinational networking and telecommunications and services firm Huawei are looking to disrupt SA's cloud computing market.
The organisations have entered a partnership to bring Open Telekom Cloud (OTC) to South African shores.
OTC was first unveiled to the European market last year by Germany-based Deutsche Telekom - T-Systems' parent company.
The telco says the public cloud platform offers enterprises on-demand, pay-as-you-go, secure cloud services to respond to fast-changing market conditions.
Huawei was selected as the hardware and software solution provider for OTC and, together with T-Systems, plans to start taking South African enterprises onto OTC in the fourth quarter.
This partnership, which will see T-Systems add a new, transformational public cloud offering to its existing portfolio, was announced yesterday, at the Huawei Eco Connect conference at the Sandton Convention Centre.
The South African cloud arena has become hotly-contested, with several multinational and local companies jostling to gain market share. Only this week, US-based enterprise software giant Oracle told ITWeb it was intensifying its offerings in the infrastructure-as-a-service space. In partnership with Vodacom and Gijima, last year computing giant IBM opened a cloud data centre in Johannesburg.
Some cloud providers use overseas data centres for their data storage. As a result, they cannot guarantee the level of software and hardware security implemented at a data centre that is in a different geographical location, and this is where things can get complicated when the Protection of Personal Information Act (POPI) Act comes into play.
T-Systems and Huawei say with the advent of industry 4.0 and the digitalisation of organisations, OTC will bring the best of global cloud innovation to SA and enable local organisations to operate and compete on a global scale.
"T-Systems is an established South African brand with local shareholding that has been in the country for nearly 20 years. We pride ourselves on being in South Africa for South Africa," says Gert Schoonbee, MD of T-Systems SA.
"This extended partnership with Huawei allows us to bring a new level of innovation to the local market. As a multi cloud provider, we have already been delivering high levels of service quality and price compatibility from our current local data centres; OTC will enhance our cloud portfolio and allow us to offer hyper-scale computing capabilities on the open stack platform that can rival other global cloud offerings."
According to Schoonbee, given that T-Systems and Huawei are deploying OTC locally, they will retain the revenue in the country.
"Moreover, it enables us to fully comply with the POPI Act. In all, we are ecstatic about this as it brings simplicity, security and affordability to our customers."
Commenting on the partnership, Daniel Liu, Huawei's channel director of Huawei Enterprise Business Group for Southern Africa, says: "Huawei has enjoyed a successful partnership with leading global ICT provider, T-Systems, working together on the OTC offering in European and Asian markets. T-Systems South Africa has a strong focus on delivering quality ICT to South Africa and African markets, and together we aim to focus on accelerating digital transformation within these borders."