Get more value from outsourcing agreements with outcomes-based contracts
By Saurabh Kumar, Managing Director at In2IT Technologies, South Africa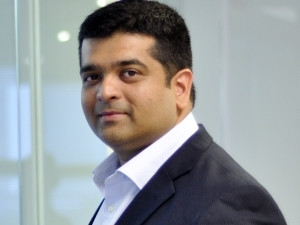 IT has become an essential enabler for today's business, from supporting fundamental business processes to providing platforms for innovation and transformation. Without effective IT, organisations can no longer compete, as they will be unable to meet evolving customer needs, enter new markets or deliver superior service levels.
However, while IT is essential, it also adds layers of complexity, and many organisations simply do not have the skills or budget to manage in-house. Outsourcing various elements within IT services and solutions has therefore become a popular option; however, contracts often fail to deliver on expectations. Outcomes-based contracts have emerged to counter this challenge, adding value while delivering the skills and expertise required, says Saurabh Kumar, Managing Director at In2IT Technologies, SA.
The challenge here is that outsourcing contracts are typically based on hours worked and not services delivered. This means many organisations have failed to leverage full value from their outsourced services. An alternative model of outcomes-based outsourcing contracts has emerged in light of this, delivering greater value by linking outsourcing objectives to outcomes instead of man-hours. Customers therefore derive greater value from the service, while still leveraging all of the benefits of outsourcing as an IT procurement model.
The majority of traditional outsourcing contracts are based on the same principle of a rand value assigned to hours worked. In other words, resources with appropriate skills are billed according to their competencies and experience on an hourly basis. Organisations will have a contract that specifies their ability to access a certain number of hours from a certain level of skill on a monthly basis. This is a low risk approach for the service provider, as the customer ultimately has the ownership of the project and associated deliverables.
The problem with this approach is it can result in delayed deliverables as well as additional incurred costs. For example, if an organisation has reached its maximum hours for a certain skill level for the month, they will not be able to access those resources until the next billing cycle. Such an approach also tends to limit collaboration and lead to a lack of innovation as a result of customers being unaware of how best to leverage their technology for business value.
Service providers, who are experts in the technology they provide, are well positioned to assist organisations to leverage innovation in terms of the way services are delivered or the way they are utilised. As a result, certain forward-thinking providers are now offering a new model of outsourcing - the outcomes-based contract. Instead of clients requesting appropriately skilled resources for a specific task or project and being billed for the number of hours taken to complete a project, businesses specify the outcome they wish to achieve. The outsourcer will then provide a service aimed at achieving this outcome.
Whereas traditional outsourcing contracts can end up being costly in terms of both rands and cents as well as time taken to deliver projects, outcomes-based contracts deliver value on all fronts. This contractual model is linked to business outcomes that have been defined upfront, assisting CIOs to achieve their business goals far more easily. An outcomes-based contract is based on a risk/reward model, whereby, for example, a service is delivered and payment is received according to either operational efficiencies achieved through the service or fees are based on sales if the outsourcer has assisted to develop a product or service. The risk lies largely with the outsource partner and the benefits of this outsource model are extremely compelling for businesses.
Since the goal is a specific outcome, the outsourcer will attempt to achieve this in the most efficient way possible to maximum time and resources. This often drives greater innovation through technology and process optimisation. In addition, organisations making use of this type of model will be assured that they always have access to the most appropriately skilled resources for the job, since the contract is based on the deliverable and not a certain number of hours per resource.
In addition, as this model is based on risk and reward, it creates a win-win scenario for both the outsourcer and the customer. For example, if a bank spends a significant amount of money on quality assurance, they may wish to optimise this spend using an outsourced service. In an outcomes-based contract, this reduction in spend will be the driving factor. The outsourced provider will therefore ensure solutions are implemented to minimise the time spent on quality assurance without compromising quality. If the specified reduction over time is realised, the contract will often state that additional remuneration, linked to this reduction, is awarded to the service provider. The service provider therefore makes more money, incentivising them to deliver better services. However, as the customer is achieving greater value from this service, they are effectively not paying any additional sum of money as a result.
There are many models of outcomes-based contracts that can be tailored to suit the various and complex needs and requirements of an organisation. For example, they can be linked to improvements in people, process and technology, or to the revenue of the organisation, or to service improvements delivered. There are also many other benefits to be achieved from adoption of this model. However, since these contracts are intrinsically tied to business outcomes, organisations need to ensure they identify the optimal outcomes desired from the beginning. Without adequate understanding of the business and its needs and the way in which it operates, organisations can become tied into contracts that do not deliver value. Business outcomes must be clearly defined, and service providers empowered to complete through due diligence, to ensure the right business outcomes are identified and that steps can be taken to effectively achieve them.