Govt adds engineering-focused education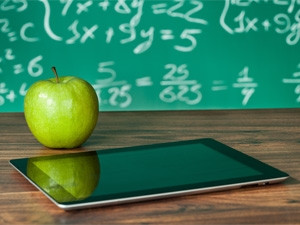 The Department of Basic Education (DBE) is making good on its commitment to modernise the country's education system, as it plans to introduce an education stream solely focused on engineering and technical drawing.
This is according to the City Press, which reported South Africa's state schools will be divided into three education tiers: academic, technical occupational and technical vocational.
Mathanzima Mweli, director general of the DBE, told the City Press that learners will be channelled into one of the three streams based on their strengths and weaknesses.
According to Mweli, the academic stream would remain the same as the majority of South African schools are academic schools. However, with the introduction of the technical occupational and technical vocational streams, the DBE expects the new streams to accommodate about 60% of the learners in the schooling system.
The technical vocational stream will offer 12 subjects, which will include engineering and technical drawing, he stated. "Electrical, mechanical and civil engineering will be the core subjects, with each of them having three sub-subjects."
Future prospects
The department says it is planning the new education system, with the aim that it would kick off in 2017, when it is piloted in 58 schools across the country, the paper reports.
In terms of the technical occupational stream, learners would be able to leave school in matric and head to the workplace because they would have acquired the necessary skills to make them employable, Mweli told City Press. "We will introduce these subjects at grade four level. And we will increase the number of schools offering the new subjects to hundreds or thousands."
Moira de Roche, MD of e-learning company Aligned4Learning, says introducing new streams is an excellent idea. We need to give learners real-life skills they can use, she notes.
"There is no point in forcing a learner who is good with their hands to do academic subjects. They end up failing and feeling useless, whereas they are good at many things. Hopefully, it will also result in less kids (and their parents) thinking the only option for them is university," says De Roche.
Education activist and founder of Partners4Possibility, Louise van Rhyn, agrees, saying the decision to introduce technical occupational and technical vocational streams is a great move.
This will enable young people who have not been prepared for academic success to be successful in a career that is not so heavily dependent on academic success, she says.
"Learners will be able to focus on subjects for which they have the necessary foundational knowledge and not be set up for failure (as many learners are today). More time will be available to get them ready for the workplace so they will be better prepared for the world of work," she notes.
Van Rhyn adds: "Business leaders continue to complain that learners are not ready for the world of work. Through this change, we should invite business leaders to be more involved with what happens in schools, to offer opportunities for learners and teachers to get exposure to business, to help strengthen management and leadership capacity in schools, etc."
However, Van Rhyn warns the danger implementing these streams may be that teachers (and education department officials) will see this as the easy way out to not focus on the 'difficult' subjects such as maths, science, accounting, etc.
"In addition to implementing this change, we also need to ensure that we still create opportunities for learners to participate in the knowledge economy, as this is a sure way out of poverty and these skills are critical for our future. We need a much higher percentage of learners with a solid foundation in maths and science," she notes.