Leading local diversified mining, minerals company taps into SharePoint Deployment Planning Services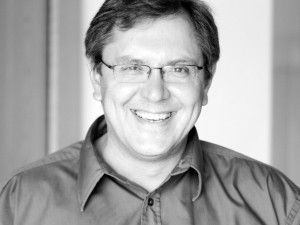 An established South African diversified mining and minerals company has invested in SharePoint Deployment Planning Services (SDPS) offered by Dac Systems, a proudly South African national provider of turnkey solutions based on Microsoft products. SDPS has provided the client a structured method to help customers with migration to SharePoint 2013, while simultaneously providing a cost-effective process to manage risk.
SDPS is designed to help customers accelerate their deployment of SharePoint 2013 by enabling agility and reducing uncertainty; and by identifying the critical path required to begin to deploy SharePoint 2013.
Solutions Executive at Dac Systems, Aldo van Tonder, explains how SDPS helps Microsoft customers.
"SharePoint Deployment Planning Services allow Microsoft customers to use their Software Assurance Benefits to cover the costs of engaging with qualified providers for SharePoint deployment and upgrade planning services," says Van Tonder.
"By using SDPS, partners gain access to the latest Microsoft best practice documentation, tools, templates and reference materials to deliver customised deployment proposals, leading to follow-on services projects," he adds.
The client has adopted a strategic approach to the need for SharePoint migration services and experienced, first-hand, the benefits of utilising SDPS. As a result, the company has experienced a thorough, successful and seamless move onto the new solution.
Why SDPS?
Customers can use SDPS to help cover the cost of engaging with a qualified consultant who will provide them with a plan or proposal for deploying SharePoint. Depending on the number of days the customer qualifies for and the services they are interested in receiving, an SDPS engagement may include a number of customer benefits, including:
* Understanding basic functionality provided by Microsoft SharePoint;
* Access to a qualified consultant for deployment planning activities and questions;
* Understanding of architectural and operational aspects of Microsoft SharePoint; and
* Next steps to continue planning efforts.
"Unless businesses have the required skill sets on board, a migration to SharePoint 2013 can be a challenge and businesses can open themselves up to unnecessary risk by initiating migration processes and procedures without some level of expert advice and guidance. SDPS is designed to address every aspect of the migration, every step in the process until finalisation and successful sign-off," Van Tonder continues.
The service is designed to:
* Understand the value of SharePoint 2013 and the changes made from previous versions;
* Define the recommended processes surrounding migration issues;
* Define various mitigation and remediation approaches;
* Recommended use of the Microsoft tools; and
* Provide proposal for follow-on work, such as compatibility planning, mitigation strategy, post-deployment staff augmentation or document conversion assistance.
"After the close of this engagement, the client will have a plan for addressing SharePoint 2013 issues to enable deployment and to enable environment optimisation. Additionally, a summary of all working sessions will be provided that will identify next steps for the client," Van Tonder adds.
The engagement delivers a structured set of workshop modules that lead customers through the entire process and is designed to be delivered in one, three, five, 10, or 15 days, and can encompass a number of different solutions.