FNB makes steady tap-and-go progress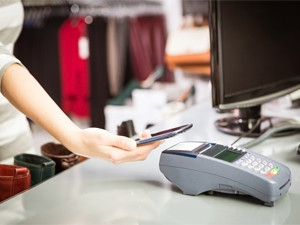 First National Bank (FNB) has converted 20% of its credit card customer base to contactless - or near-field communication (NFC) - technology.
This is according to Chris Labuschagne, CEO of FNB Credit Card, who notes the big four bank has been rolling out new cards since the beginning of the year.
Since the initial buzz in SA around NFC in 2011, the contactless technology has been quietly gathering steam in the background, with SA's banks and other invested entities looking at ways of successfully implementing it.
Labuschagne explains the contactless - or tap-and-go - cards adhere to Visa standards and only operate on "very close contact with an enabled point of sale". He was unable to quantify how many payment points have been installed.
Additional security features include that card users will have to enter the PIN intermittently to verify the user, and there is a R200 ceiling on the value of a contactless transaction, which is based on an interbank agreement.
FNB also notes if such a card is lost or stolen, FNB will protect the customer against fraud loss, as long as they take reasonable precautions to protect the card and immediately report it missing.
"Contactless transactions are 15% faster than a normal PIN-based transaction, making them convenient and offering customers greater security as their credit cards do not need to be handed over during the payment process," says Labuschagne.
Thumbzup founder Stafford Masie said in March that most card readers in SA are already geared for contactless communication; the functionality just needs to be switched on.
SA's largest bank by customer number, Absa, has also indicated it will continue to innovate in the contactless space, while Standard Bank is actively promoting NFC and contactless technology, and has issued almost two million cards.
Nedbank has also been investing in NFC and contactless foundational capabilities, such as contactless cards for transport, host card emulation, Bluetooth low energy and tokenisation - all of which were in pilot phase in March.