Huawei looks to up SA investment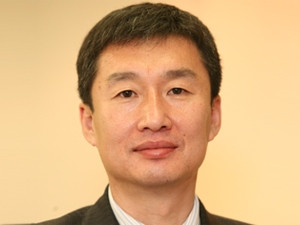 Chinese telecoms giant Huawei has committed to increase investment in the South African market.
The company, which has been operating in the local market for the past 15 years, says it sees SA as an important strategic market, and will be a long-term investor in the country, partnering with local companies from different industries.
The commitment was made following a visit to China last week by African National Congress secretary-general, Gwede Mantashe, who visited the Huawei headquarters for talks with the company's senior vice-president, Dafeng Li, on deepening co-operation in building SA's national telecommunications network and ICT infrastructure.
The telecoms giant also says it will increase its staff in SA by 50% over the next five years to support its fast-growing operations in the country. As at 31 December, 2014, the company says it had 1 028 employees in SA, with over 60% being local residents.
Huawei's business is growing fast in SA, and as a responsible corporate citizen and long-term investor in the country, Huawei is dedicated to creating more job opportunities in SA to improve the economy, the company said in response to questions from ITWeb.
Furthermore, Huawei has pledged to continue providing technical and operational training to small ICT enterprises in SA, nurturing local talent and driving development for the country's ICT industry.
Potential
The company sees opportunities in South African carriers, the enterprise market, as well as the consumer segment.
For carriers, Huawei says it will focus on increasing the network coverage, especially in rural areas, to let people enjoy ubiquitous network connectivity. In addition, enhancing the user experience by providing better voice services and faster network is a key target for Huawei, the Chinese company says.
The company says it will provide efficient and effective ICT solutions to enterprises from different industries, including finance, energy, transportation, and the public sector.
Bringing high-quality consumer devices like smartphones and tablets to SA is another key focus. In 2014 alone, more than one million Huawei devices were sold in SA, the company states.
"There are still a lot of people who have no access to broadband network, or even voice service in SA. Enterprises in the country also need more capable and efficient ICT solutions to enhance their productivity," the company says.
"We value the continued investment in South Africa by an enterprise such as Huawei, and we welcome Huawei's help in upgrading national telecommunications network coverage, digitising government and the public sector, and fostering creative ICT talent for South Africa," says Mantashe.
"We appreciate the secretary-general's acknowledgement of Huawei's past contributions to South Africa. His vision of cultivating more creative ICT talent is forward-looking and ambitious. We will respond actively to his call by working hard to implement a South African national broadband and national data centre and continue to foster ICT talents in South Africa," Li concludes.