Labour deal to benefit Telkom employees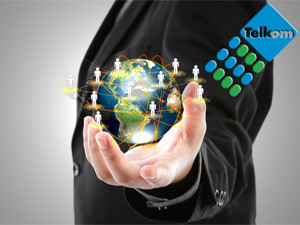 Telkom says a "ground-breaking" deal between itself and trade unions will boost staff confidence in terms of job security, which will filter down to improved customer satisfaction.
"This is a new chapter in Telkom's labour relations framework going forward. Less adversarial and more cooperative and collaborative. It creates stability, sustainability and a new way of working which will benefit our employees and our customers," Telkom group CEO Sipho Maseko told journalists in Johannesburg yesterday.
As part of the collaborative partnership agreement, Telkom has agreed there will be no forced retrenchments for the next two years. The deal came after several months of intense negotiations and became effective at the beginning of June. It also limits outsourcing to less than 1 000 employees over the next two years and makes significant changes to staff incentives remuneration.
Trade unions Solidarity and the South African Communications Union (Sacu) have both signed the deal and the Communication Workers Union (CWU) has agreed to the new partnership agreement in principle.
"We are beginning to shape a different Telkom, a different labour relations environment and different tone in how we interact. It does not mean we will agree all of the time, but as long as the debate is done in the right way and with the intention to make the company better, that is what we are seeking," adds Maseko.
Peace of mind
"Job security and job stability are essential in the organisation if we are to achieve meaningful engagement with our customer base. Because if the guys that work for us don't know if they've got a job tomorrow, how can they really be focusing on the customer?" explains Telkom chief administration officer Ian Russell.
Job stability has been a worry over the past financial year as over 4 300 staff have taken voluntary early retirement and severance packages or been redeployed through outsourcing. Over the long-term, staff numbers have dropped significantly at the telecoms operator. At the end of March 2013, Telkom had around 21 200 employees but by the end of May 2016 this number had dropped by around 8 700 to just over 12 500 staff.
Telkom is the most unionised telecoms operator in SA and 11 000 of the current employees are unionised. Out of those, about three-quarters are represented by Solidarity, Sacu and CWU.
"We are extremely glad to reach this settlement and especially the two-year moratorium on retrenchments. It is very important for employees to have peace of mind in terms of their jobs," according to Sacu president Michael Hare.
He says previous negotiations with Telkom were "a roller-coaster ride" but this time around it was more stable and collaborative.
"It was an unprecedented, combined effort and a first for the telecommunications sector. Normally as parties we sit across the table and fight with each other, but as a unit we had to change our stance and work collaboratively with the company to achieve sustainability and provide certainty," says Hare.
Solidarity deputy general secretary of the communication industry, Marius Croucamp, believes the "significant" agreement could be used as a model for labour engagement in SA going forward.
"I hope the rest of the ICT sector and the other telcos follow this example. Telkom is the most highly unionised company in the sector and is leading the way in terms of labour engagement. So maybe the message should go out to MTN, Vodacom and Cell C as an example to follow," says Croucamp.
"Labour and business together can work on turning around a company and also engage and agree on a model for the future."
Russell says over the past couple of years, Telkom and unions have had a number of "long and difficult conversations" about restructuring and resizing the workforce and outsourcing.
"The last couple of months has seen a huge shift in our approach to how to create a long-term sustainable focus on the customer and how to create a long-term sustainable focus on motivating and also engaging our employee base to focus on the customer," he says.
Performance rewards
Another big part of the agreement has to do with a change to incentives remuneration at Telkom going forward. The telco has introduced a new variable incentive plan, known as "Performance Pays", which will replace the previous short-term incentive plan.
The firm will not offer any annual increases this year, but instead employees have the opportunity to earn up to 12% more each month, should they meet and exceed sales and customer service targets.
Telkom says Performance Pays will focus on customer satisfaction and front-line productivity metrics. Employees who achieve their targets can expect to earn approximately 6% more than last year with further upside for over-achieving employees.
Maseko says it was important to create the right incentives for employees to be motivated to do more, and also to make sure their motivation was recognised.
"It is important that customers feel Telkom is doing a lot more than before; that changes are felt by the employees because we are matching productivity and reward; and that changes actually support the company's growth going forward," he says.
Russell says Telkom has set aside over R700 million for the Performance Pays pot. A "significant increase" on the previous pool of performance money available. Employees will be remunerated firstly on a quarterly basis, with plans to change this to monthly remuneration next year.
"Performance Pays will focus on front line impact in terms of customer service and customer satisfaction but also link those metrics back through to how the people in the mid- and back-office are able to support the front line customer as well," says Russell.
Telkom has also committed to a 6% salary increase for all employees from 1 April 2017.