Vodacom targets 1m users with Vouchercloud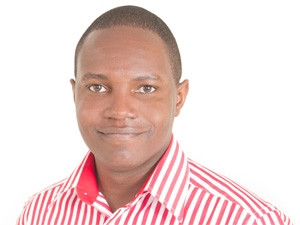 Vodacom is targeting one million users by March next year with its Vouchercloud application.
Vouchercloud is a location-based deals app, which seeks out the best deals in SA and delivers them to a cellphone.
In an interview with ITWeb, Lyndon Munetsi, MD of Vouchercloud SA, said the app locates all the nearby deals, which then appear on the user's smartphone. It uses the built-in GPS in smartphones to pinpoint a user's location, and then searches for all relevant discounting retailers in the vicinity.
The app is available across service providers - giving Vodacom the opportunity to advertise its products directly to users on rival networks - but certain deals are exclusive to Vodacom customers.
Customers can use the app to obtain vouchers for a range of services and products from various retailers. Vouchercloud users can present the on-screen voucher to the relevant retailer to redeem a discount or special deal.
"It is a free service to the consumer and it is available on every mobile phone. It can be downloaded onto a smartphone - it is available on iOS, Android and BlackBerry. We also have a mobile Web version for feature phones. And we have a USSD service that caters for the most basic phone," said Munetsi.
"The service is available to everybody in SA who has a cellphone," he added. "Even though we are essentially a Vodacom product, it is open and available to anyone on any network.
"However, the key differentiator is that because it is a Vodacom product, a Vodacom consumer will get a better deal that a non-Vodacom consumer. For instance, we have a special on the app which says if you are a non-Vodacom consumer, you get a 40% discount to watch a movie, but if you are a Vodacom consumer, you get 50% off."
According to Munetsi, to date, the app has over 32 000 downloads in SA in the approximately 10 weeks since its launch.
"We've had over unique 78 000 USSD hits and we get approximately 4 000 USSD hits every day. We can say, with a measure of authority, that we have spoken to over 100 000 people in the last 10 weeks. We would like to see ourselves reaching 250 000 unique users across USSD and the app by the end of June. We are looking at growing that number to one million by March next year."
Munetsi also revealed that the telco is engaging with the market on multiple levels. "Vodacom has driven the entire go-to-market strategy. As a result of that, you find that we have radio shows and competitions; we have utilised social media extensively; we are using digital advertising; banners on Web sites and mobi sites. We have also actively utilised our own inventory in the form of 'please call me' messaging, which has been a catalyst in the growth for the USSD segment."
Vouchercloud was unveiled in January 2014 in SA, the sixth country to go online with the app after the UK, Ireland, Germany, the Netherlands and Malta. "After SA, we are looking at launches later this year in Italy, Spain, India and Egypt, among others," said Munetsi.