Wearable tech: the next frontier in business success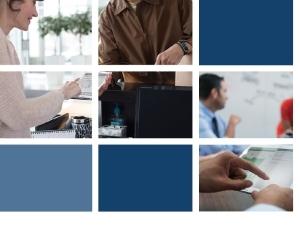 The "Office of the Future" is built on the notion that the workforce is increasingly mobile and the work environment itself is becoming smarter than ever. Next-generation technologies such as wearable tech and the Internet of everything are expected to accelerate workers' efficiency and productivity, allowing them to work and collaborate anytime, anywhere. Indeed, Frost & Sullivan predicts that the Office of the Future will drive a spectacular change in the workplace by 2020 - a change that enables new styles of working alone and with others, and that connects people to one another as well as to data and analysis. The goal is to help employees focus on results, independent of their work locations, preferred devices, and job roles.
Wearable devices such as smart watches and augmented and/or virtual reality consoles will go a long way toward making this future a reality. Frost & Sullivan predicts that there will be 176.9 million wearable devices in use by 2018; a single wearable device's traffic may equal that of seven basic feature phones by then, too. Right now, the average worker uses four devices per day; once millennials make up 75% of the US workforce, in 2025, they will expect and demand next-generation technology to help them do their jobs - and they won't want or need to be tied to a specific workplace environment or traditional technology tools.
Companies that want to continue to improve the customer experience need to pay attention, too; even today, 20% of customers expect a response within one hour, which means that organisations must have processes and technology in place to answer the call quickly and effectively. Over the next several years, Frost & Sullivan research shows, the customer relationship will become ever more data-driven, with consumers and business customers expecting to share relevant information in exchange for a more personalised service experience.