Incredible Connection supports start-up initiative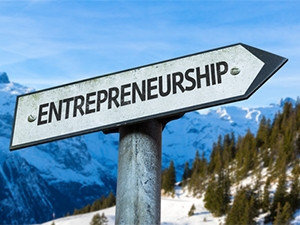 Incredible Connection is supporting the Step up 2 a Start-up 2015 National Youth Maker-preneur competition by donating 26 19.5 LED screens to the finalists - to complement the Kano computer toolkit they will also be given.
Kano allows anyone to make their own computer and then to start coding, creating music, art and even games, which all come to life on the sponsored screens, says Incredible Connection.
The competition aims to give learners of grade 10, 11 and 12 a platform to showcase their ideas, business models and prototypes, says PrimeStars.
It also teaches learners entrepreneurial skills and encourages them to become job creators instead of job seekers, it adds.
Step Up 2 a Start Up is mainly sponsored by the National Youth Development Agency and facilitated by PrimeStars Marketing.
The initiative consists of three components: an educational feature film, an entrepreneurs' toolkit and a national youth start-up business competition.
The first two parts of the programme are designed to educate, inspire, and inform learners about entrepreneurship. The start-up business competition provides the practical vehicle through which learners can apply their skills and stand a chance of bringing their entrepreneurial ideas to life.
"At Incredible Connection, we take our investment into the community seriously and that is why all of our sponsorship programmes are also underpinned by real upliftment," says Mastura Ahmed, marketing executive for Incredible Connection.
"We are certainly excited to be a part of this great initiative as there is an urgent need to address such skills and education challenges that affect the overall industry we are involved in - and such sustainable initiatives go a long way in impacting young entrepreneurs."
The 2015 theme follows a worldwide trend in the entrepreneurship space - encouraging learners to identify a problem that can be solved by making something, says Ahmed, adding entrepreneurs are a critical component of our society.
According to Yershen Pillay, executive chairperson at the National Youth Development Agency, micro and small businesses present a crucial opportunity to transform millions of jobless working-age individuals from job seekers into employment creators.
However, in order for this to happen, school-going youth need to recognise entrepreneurship as a viable career opportunity, says Pillay.
This requires a mind shift and training in basic business acumen. The Step Up programme achieves this perfectly by appealing to young minds in various mediums which they can relate to, says Pillay.
McLean Sibanda, CEO of The Innovation Hub, says initiatives like Set Up 2 a Start Up play a key role in lowering youth unemployment and creating a booming economy led by innovative minds.