Virtualisation transforms business IT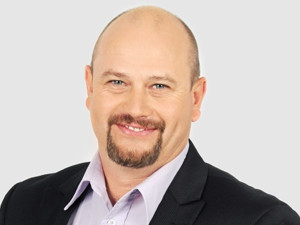 Adopting a virtualisation strategy and standardising on a virtual platform lays the foundation for transforming IT in the organisation. It creates an efficient compute platform for service applications at all levels and provides cost benefits within the compute layer.
So says Riaan de Leeuw, mid-tier business manager at EMC Southern Africa, commenting on the results of the ITWeb/EMC Storage Survey, which ran online for 14 days during April.
According to the survey results, more than half of the respondents (62.01%) said their organisations have implemented a virtualisation strategy, while 37.99% had not.
De Leeuw says: "A virtualisation strategy also provides the foundation to move towards ITaaS [IT as a service], and ultimately, any flavour of cloud computing, whether the organisation requires a private, public or hybrid cloud. This being said, a solid virtualisation strategy is a journey that requires clear business objective outlooks and planning."
Only 7.88% of survey respondents were unsatisfied with their organisations' backup windows, compared with 51.52% who were satisfied, and 17.58% who were completely satisfied.
Each organisation differs given their business drivers and service offerings when it comes to backup windows, De Leeuw says.
"In a perfect world, no impact to production is envisaged, but in reality, we have disparate systems that bear directly on production," says De Leeuw. "EMC regards backup windows as the window of opportunity to ensure an organisation's recoverability while leveraging data protection technologies. Most organisations afford system impact in some form or another during a certain period, ie, the backup window, which provides allowance for worst-case system downtime, or minimal impact performance degradation."
EMC comes out tops
EMC ranked the highest as the survey respondents' preferred storage vendor.
"We assist our customers to architect and plan the deployment of a fully automated, managed and flexible infrastructure all the way to the data centre that will talk to each application's workload requirement. This is most powerful in understanding where to invest smarter to get more out of each application," says De Leeuw, commenting on the importance of organisations understanding their critical application workload profile.
Some 50.87% of survey respondents said they understand their organisations' critical application workload profiles, while 44.51% do not.
When asked if organisations had an application catalogue, 39.88% said yes and 36.99% answered no. De Leeuw states that having an application catalogue is a critical component of the virtualisation planning phase and that a deep understanding of the business-critical applications versus tier two and tier three applications will allow organisations to plan the effective deployment of a virtualisation strategy.
"Generally, we see our customers embracing a virtualisation strategy for non-business-critical applications, which allows them to experience the benefits of virtualisation on their tier two and tier three applications before engaging in this type of project on business-critical applications. It is during this planning and strategy phase that potential potholes are realised and decisions are made that could negatively impact tier one business applications," concludes De Leeuw.