Cell C partners for online reality show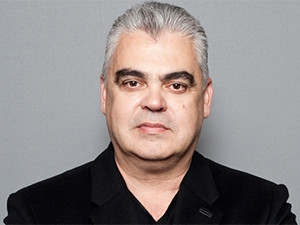 Cell C, in partnership with Bl!nk Pictures, is launching an online reality show called #BreakTheNet (#BTN), looking for South Africa's next online sensation.
The operator says the new talent search show will challenge the typical way in which television content is produced and consumed. It is Cell C's first foray into content production for a future content delivery platform.
"How and where content is delivered to consumers is changing dramatically in South Africa as Internet access becomes more pervasive. As an innovator, Cell C is taking its first steps into playing a role in the production and delivery of incredible content," says Cell C CEO Jose Dos Santos.
The companies say #BTN represents a combination of traditional television and the content offerings available to the YouTube generation.
"#BreakTheNet represents a ground-breaking departure from the way in which we create and deliver content. In the move towards a digital world, it's becoming more and more apparent that if it doesn't exist on your smartphone, it doesn't exist at all," says Bl!nk Pictures director Odette Schwegler.
She says it is the first unscripted show in the world that goes online to find its participants.
"We feel that the time is right to begin delivering incredible content through new channels. We have specifically designed the Cell C Reality App to enable customers to be able to easily participate and for the rest to view and be part of this exciting new reality show," says Dos Santos.
Reality reimagined
The reality show officially launches on 15 September, when South Africans will be able to submit their entry and possibly become one of 30 contestants on the show, which will be broadcast from 16 October until 11 December.
Participating contestants will be given a task to include in the filming of their videos and will be selected to continue week by week based on the number of views they receive for each video. The 30 contestants will be given five challenges over eight weeks.
"Contestants will have 48 hours to deliver on each challenge. The number of views determines who stays. The aim is to go viral," says Schwegler.
#BTN is driven by social media celebrities, who will form the backbone of the talent search, offering mentorship to contestants.
Derick Watts and the Sunday Blues will anchor the show, with Whackhead Simpson portraying the task master. The mentors include South Africa's well-known YouTube star, Suzelle DIY, who joins Instagrammer Ofentse Mwase and online personality Theodora Lee. South African actor Blessing Xaba will also participate as a celebrity contestant.
The only way to enter is via the Cell C Reality App and prospective participants will be able to view the entry task and the terms and conditions of participation on the app. Contestants cannot have an existing YouTube channel with more than 5 000 followers and must be 18 years or older to enter. Entries open on 15 September and will close on 15 October.
The first show kicks off at 7pm on 23 October on the Cell C Channel on YouTube. From then, viewers will be able to watch a digital flow of content 24/7.
The 30 participating contestants stand a chance to win a quarter of a million rand, as well as an all-expenses-paid trip to Hollywood, Los Angeles.
"We have extended access to the show and the Cell C Reality App for #BTN to any customer on any local network. However, you need to be on Cell C to get access to free data to be used in the app and more great prizes. This is just the first step for Cell C into this arena and as a business, we plan on taking it by storm," says Dos Santos.