Software AG appoints Kholiwe Makhohliso as new country leader for South Africa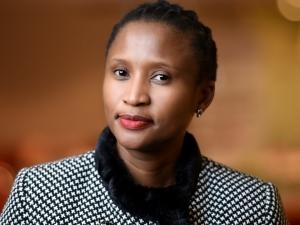 I am pleased to announce the appointment of Kholiwe Makhohliso in the position of Country Leader for South Africa effective 1 April 2018, says Philippe La Fornara, president, EMEA, Software AG. Makhohliso takes over from Mohamed Cassoojee who decided to leave the business at the end of February, and will be reporting to me.
With more than 22 years of experience in various businesses, Makhohliso joined Oracle in July 2011 as a Head of Public Sector Applications. Her passion, drive, enthusiasm, commitment and success in this role saw her promoted to Senior Director and Later Country MD and Technology Leader of Oracle South Africa.
Makhohliso left Oracle in June 2017 to pursue business interests and complete her studies at Harvard.
She previously worked for Accenture for seven years and held various roles including Senior Manager: Consulting, Business Development Executive and Sales Director. Prior to that she was a Senior Auditor with Firm Chartered Accountants, PDB Pretorius Dondashe, where she completed her audit articles, a position she held for over seven years.
Her experience will be a great addition to Software AG's existing strengths and I trust she will be able to develop Software AG's position and offering to the next level in South Africa, building on the strong foundations, pipeline and past success the team already created there.
Makhohliso is a mother of two, and enjoys any type of adventure and travel. In her spare time, she enjoys riding her motorcycle and cycling.
Please join me in welcoming Makhohliso to the Software AG team and wishing her tremendous success with Software AG.