New dawn for comms department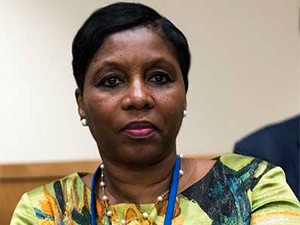 While South Africans attempt to come to terms with president Jacob Zuma's midnight Cabinet overhaul, perhaps the most unexpected change for the ICT industry is a Department of Communications (DOC) under new leadership.
During the early hours of this morning, Zuma announced a dramatic national executive purge, including the appointment of two new DOC ministers.
The president named Ayanda Dlodlo as department minister, while Thandi Mahambehlala will take on the role of deputy minister.
The DOC is one of government's newly established departments as a result of Zuma's May 2014 decision to split SA's telecoms ministry. At the time, the president said the ministry would be responsible for overarching communication policy and strategy, information dissemination and publicity, as well as the branding of the country abroad. Critics labelled it the "department of propaganda".
Up until last night's appointment, Faith Muthambi was at the helm and handled state entities in the department, including the SABC, the Independent Communications Authority of SA, Government Communication and Information Systems and Brand SA.
Muthambi and former deputy minister Stella Ndabeni-Abrahams, who reportedly did not see eye to eye, have been separated and deployed to other government ministries.
Projects at stake
One of the key projects Dlodlo will have to fast-track is the country's broadcasting digital migration, which has had some major set-backs and is now severely past deadline.
In 2006, SA, along with other countries, committed to the International Telecommunication Union's June 2015 deadline for all countries to switch to digital terrestrial television. The country missed that deadline, with the DOC trying to play catch-up, saying it expects to complete the country's digital migration project at the end of 2018.
The switch to digital TV is vital as in-demand spectrum is currently occupied by analogue TV. The migration process will allow SA's mobile operators to access the prime spectrum they have long called for.
The new communications minister will also be required to iron out mounting problems at some of the department's entities, including issues at the state broadcaster. Over the last few years, the SABC has been in the spotlight on issues relating to employee work conditions, the illegal appointment of its former COO Hlaudi Motsoeneng, the board's fitness to carry out its mandate, and the misappropriation of funds.
Although little is known about Dlodlo, reports have described her as "a long-time supporter of open government and has a reputation for pushing for good governance".
Prior to this appointment, she was deputy minister for public service and administration, a position she was first appointed to in November 2010, and re-appointed to in May 2014.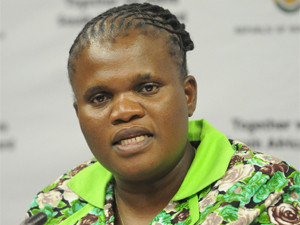 She is a member of the ANC National Executive Committee and an MP. Dlodlo also served as an adviser to the president from 2009 to 2010.
Dlodlo has worked for Telkom, Portnet and Sanlam, holding various positions such as human resources, transport, strategic information and industrial relations, according to a government Web site.
Richard Hurst, director of enterprise research at Africa Analysis, says although it is early days to try judge what the ministry changes will bring, the sector will welcome the moves and expect to see positive changes.
"I think the appointment of Ayanda Dlodlo should be a positive step for the DOC and we should see some traction being given to some key issues which have dragged on for a number of years, such as the digital migration and broadcasting policy, which will fit with the current National Integrated ICT Policy White Paper."
Muthambi survives
Despite the minister's questionable desirability in Cabinet and numerous calls for her to be removed from her portfolio, Muthambi was left unscathed in the wake of the president's reshuffle.
Since coming into office in 2014, she has faced criticism for wanting journalists to report so-called "sunshine journalism", the way she has managed government's digital migration process and the production of set-top boxes.
A reported close ally of the president, Muthambi has been deployed to the ministry of public service and administration, replacing Ngoako Ramathlodi. Joining her as deputy minister is Dipuo Letsatsi-Duba.
"The DOC has faced a number of important challenges that have required decisive leadership, which appears to have been lacking in the recent past. Given this scenario, the shuffle of DOC and public service and administration may be the right step," notes Hurst.
Shining stars
Other notable appointments include employing former deputy telecoms minister Hlengiwe Mkhize to the post of home affairs minister.
Mkhize, who has been a vocal telecoms deputy minister and has championed the participation of more women in the ICT sector, takes over from Malusi Gigaba.
The SA Communications Forum congratulated Mkhize on her new appointment. "As we deepen our advance into the fourth industrial revolution, all aspects of government must be digitised more rapidly. Minister Mkhize's clear insight and expertise as to how technology and ICT platforms can offer innovative approaches will enable citizens to have better access to vital services."
With Mkhize's move to the Department of Home Affairs, Gigaba moves to National Treasury, replacing Pravin Gordhan as finance minister, while MP Sifiso Buthelezi has been deployed as deputy finance minister, taking over from Mcebisi Jonas.
Market reactions have called the replacement of Gordhan with Gigaba an open attack on National Treasury.
In a statement, global research firm Nomura says the market will struggle to digest Gigaba in this new role. "[He is] someone who has been effective at home affairs but is clearly being put in a role to do a particular job by Zuma and viewed as loyal to Zuma, similarly with Buthelezi.
"We view this as an open attack on Treasury to replace people who are conservative and anti-corruption with people loyal to Zuma to help Zuma's faction win in December. This is an attack on the institution of National Treasury and as such will trigger multiple downgrades.
"We think this is bad for the market and for SA."
Frustration mounts
This morning, members of the Save SA campaign marched to Pretoria to occupy Treasury and protest the Cabinet reshuffle.
"We must chase Zuma and his cronies out of office. We must make this their final move. We cannot wait any longer. We must take this defence of democracy to the streets," said the lobby group.
Meanwhile, opposition party the Democratic Alliance (DA) is using Zuma's Cabinet shake-up to its advantage as it calls on citizens to join its movement.
The DA says Zuma's move to axe Gordhan is an indication of how out of control corruption is and the president has failed to take action to protect the economy.
A party statement reads: "If you're as outraged as we are by this blatant lack of regard for our economy and the people of South Africa, contribute to our #Change19 campaign.
"Join us in our movement to put South Africa first again. Invest in #Change19 now."