Consumers key in OTT regulation debate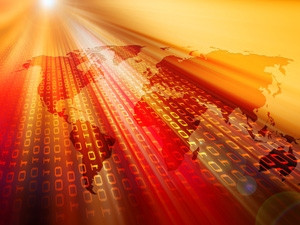 Protecting consumers and the growth of innovation was a major theme at Parliament's portfolio committee on telecommunications and postal services discussions yesterday on the possible regulation of over-the-top (OTT) players, like WhatsApp, Skype and Facebook.
Vodacom, MTN and Cell C all gave submissions to the portfolio committee, as did representatives from Microsoft (on behalf of Skype), Google, WhatsApp and the Internet Service Providers Association (ISPA,) among others.
ISPA's regulatory advisor, Dominic Cull, speaking to ITWeb this morning, said you cannot dispute the emergence of new voice providers threatens incumbent revenue models for mobile operators but this is not a good enough reason to regulate OTTs.
"It's the wrong approach to stifle growth in new competitive services that are boosting innovation and driving down costs for consumers."
Rather, he believes the "focus should be on resolving the fundamental growth constraints and not on new modes of competition which are benefiting SA consumers and lowering the cost to communicate".
Microsoft agrees that regulations should not unnecessarily distort business decisions and stifle innovation.
Siya Madyibi, head of legal and corporate affairs at Microsoft SA, made a presentation at the meeting yesterday and points out it is critical to distinguish between the application layer and the access layer.
"The low barriers to entry, the low cost of global delivery and the vibrant competition among application and service providers ensures everyone with an Internet connection can have access to capabilities previously out of reach of many people and businesses.
"Entrepreneurs no longer need access to significant sums of capital to reach millions of consumers; instead, novel ideas combined with little more than the ability to design and place an application on the Internet can unleash innovation to the benefit of consumers."
Cell C's chief legal officer Graham Mackinnon echoed this, saying the telco believes "any attempt to regulate OTT services will stifle innovation and investment".
Madyibi says regulating, without specific cause ? beyond an opaque desire for a "level playing field" ? will result in erecting unnecessary barriers to new entrants to the market and deprive South African consumers of the continued innovation that is driven by a free and open Internet.
He believes the South African government needs to adopt "forward-looking policies that reflect the changing and dynamic marketplace that has been fostered by the innovation of the Internet," and cautioned government against hasty legislation.
"The provision of services and capabilities to consumers should be what is most important and not the imposition of regulations because it fits within some arbitrary definition based on such technologies or services, or was previously imposed on other types of services or technologies in the past," adds Madyibi.
Cull says in the end it comes down to net neutrality, explaining that once a subscriber has paid for data or connectivity, a service provider or mobile operator should not be able to dictate how this is used.
"At the core, a mobile network operator should not be able to dictate what services are available over its network or discriminate about the cost and quality of its own services when compared to the cost and quality of other services available over its network."
Cull says despite important points made by various stakeholders at the meeting, there was an obvious lack of the voice of actual South African consumers present.
Operators face off
"Vodacom has no intention of blocking OTT services," according to Maya Makanjee, chief officer for Vodacom's corporate affairs.
Cull says this is an important point for consumers to consider.
Makanjee says the debate regarding the policy and regulatory treatment of OTTs in South Africa is timely, and should be tackled by our regulator and policy-makers, as is being done elsewhere in the world.
"It is our firm view that crucial issues such as security, content, quality of service and taxation need to be discussed, as opposed to the current focus on margins and perceived territory protection."
But Cell C is not buying it.
"Despite public calls from MTN and Vodacom in the past to regulate OTT services that eat into their profits, they now hide behind concerns over taxation, privacy and security," says Graham Mackinnon, chief legal officer at Cell C.
Cell C's argument is based on the idea that there are two types of categories with regards to regulation.
"The first is the telco regulation that encompasses policies such as licensing, interconnect, facilities leasing, quality of services and so forth. The second category can be summarised under the headings: security, privacy and taxation," explains Mackinnon.
He says MTN and Vodacom have been calling for the first category to be implemented and "Cell C opposes this categorically".
"If government has concerns about the second category (security, privacy and tax) then these can be addressed through existing frameworks and laws. Still, we cautioned that these are difficult issues to be grappled with and if it was decided to regulate these aspects, then a 'light touch' approach should be adopted."
Cull points out that in terms of tax, there are already regulations in place that do cover some taxation aspects for OTTs, and both Treasury and SARS are already considering how to improve on this.
He adds taxation is not a good enough reason to call for regulation of OTTs.
But Vodacom maintains it supports an open Internet and solutions that allow all the players to work together in the interest of the broader public and the country.
"Accordingly, we are committed to work with the portfolio committee, policy-makers, the regulator and other relevant stakeholders to enhance an environment that enables all players, including OTTs, to co-exist in South Africa. We believe this is possible," adds Makanjee.
Where to from here?
Portfolio committee chairperson, Mmamoloko Kubayi, says the meeting was "a huge success" and thanked all of the stakeholders that attended.
"The main objective of the meeting was not whether to regulate or not. The meeting was about the impact of OTTs on linear telecommunications operators and Internet service providers. We wanted to hear debates on taxation, threats to national security and quality of services, among many other issues.
"The committee will finalise a report; the findings and/or recommendation of the report once adopted by the committee will inform a committee programme going forward," adds Kubayi.
Independent Communications Authority of South Africa (ICASA) also made a submission, saying it recognises the potential impact of OTTs but is adopting "a wait and see approach not to stifle innovation". The regulator says it will continually monitor the impact of OTTs "and intervene, if necessary".
ICASA also plans to undertake an inquiry and research into priority markets, including possible OTT services markets, in the 2016-17 and 2017/18 financial years.
The Department of Telecommunications and Postal Services was also present and said it has looked at a range of other countries' approaches towards OTT and net neutrality. The department says it plans to release a white paper on OTT in March.
Cull is not convinced much will come out of the discussions but says the meetings were useful as a way to "clear the air and inform the politicians to the issues" but says there are way more important issues that need to be discussed, like spectrum allocation.