The business of storytelling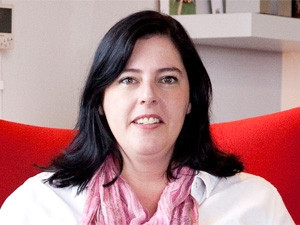 "I'm constantly trying to find fresh ways to use online tools (like social media) to create dynamic brand talking points," says Melissa Attree. "I develop social media and online PR strategies and have worked with brands like Absa, Adidas, MasterCard, Nando's, SAA, South African Breweries and 5FM."
Attree may have found her niche now, but she started her career as a copywriter. She soon found her passion lay elsewhere, and in 2007, she founded GetOn eMarketing, where she applied her skills to helping businesses close the gap between online and offline PR, communications and marketing. In 2012, Attree joined Cerebra Communications as a business development manager, happy to spend less time doing admin and paperwork and more time doing what she loves: looking at how the Web enables the spread and exchange of information.
I'm constantly trying to find fresh ways to use online tools (like social media) to create dynamic brand talking points.
Social media is a tangible manifestation of word of mouth and because the basics of PR - good customer service and marketing - haven't changed, businesses can use social media (and other digital tools) to watch, study and engage with people about their products or services.
Attree believes a business "...is not a fancy corporate identity or a snazzy logo. A brand is a collection of stories, emotions and associations. As a marketer, it's my job to add value to the brands I represent. I do this by creating a story and a context. This involves creating a level of hype to increase the sense of worth, adding reasons to believe and, ultimately, culminates in emotional and financial value.
"Discussions and storytelling don't just take place on the platforms we know - like Twitter and Facebook. An effective social media strategy is one that allows a business to open a dialogue with its customers, wherever in the digital space that might be," Attree notes.
It's about people
Attree believes that telling a business' story can help it to connect with consumers (and other businesses) on a more personal level. "Tell a story, don't push a message," she says. While many in the industry tangle themselves in drawing a line between 'business to consumer' and 'business to business' communication, Attree believes that "human to human engagement is quickly becoming more important as consumers are turning sceptical of the corporate world. People connect more with other people than with a logo.
"Ultimately, whether you're engaging with a consumer or a business, you're dealing with people," Attree argues. "The 'business to business' classification can be a false diversion. You should focus on the people behind the business. Equally important is the change in mindset from focusing on social platforms to social ideas like storytelling and content curation.
"Businesses need to revisit goals to see how digital tools like social media can improve the lives of their customers. The basis of the social Web is people talking to people, so word of mouth is still the most effective marketing tool. To harness it, businesses need to find where those people are and how to package and share their stories in such a way to help people and add value. Businesses that give people what they want have proven to be effective in this space, she remarks.
The story evolves
Attree observes that content curation is the next evolutionary step in an information-saturated world where businesses and brands constantly vie for attention. "We're all different and prefer different content. As such, businesses need to cater to different consumers and produce appropriate, relevant content for them.
People connect more with other people than with a logo.
"There are times when I'm concerned with the degree of planning and strategic thinking used in the online space. Online PR, social media marketing, storytelling and content curation - these are skills that need to be honed. It's not simply a case of 'build it and they will come'. To be effective, social media communication requires PR, marketing and business skills. If businesses add in the human touch and acknowledge people as people, they will notice a huge difference in the way their customers respond to them with trust."
First published in the May 2013 issue of ITWeb Brainstorm magazine.