Cloud IT infrastructure spending to accelerate in 2017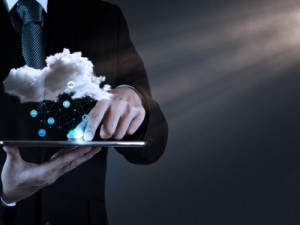 In 2017, total spending on IT infrastructure products such as servers, enterprise storage and Ethernet switches for deployment in cloud environments will increase by 18.2% to reach $44.2 billion.
This is according to the International Data Corporation' (IDC's) cloud IT infrastructure report, which says the majority of IT infrastructure spend will be done by public cloud data centres.
The research firm predicts Ethernet switches will be the fastest growing segment of cloud IT infrastructure spending, increasing 23.9% in 2017, while spending on servers and enterprise storage will grow 13.6% and 23.7%, respectively.
"In the coming quarters, growth in spending on cloud IT infrastructure will be driven by investments done by new hyper-scale data centres opening across the globe, and increasing activity of tier-two and regional service providers," says Natalya Yezhkova, research director for storage.
"Another significant boost to overall spending on cloud IT infrastructure will be coming from on-premises private cloud deployments, as end-users continue gaining knowledge and experience in setting up and managing cloud IT within their own data centres," adds Yezhkova.
This year, the IDC also expects spending on IT infrastructure for off-premises cloud deployments to experience double-digit growth across all regions. However, the majority of 2017 end-user spending will still be done on on-premises IT infrastructure, which combines on-premises private cloud and on-premises traditional IT.
According to the IDC's long term expectations, spending on off-premises cloud IT infrastructure will experience a five-year compound annual growth rate (CAGR) of 14.2%, reaching $48.1 billion in 2020.
Public cloud data centres will account for 80.8% of this amount. Combined with on-premises private cloud, overall spending on cloud IT infrastructure will grow at a 13.9% CAGR and will surpass spending on non-cloud IT infrastructure by 2020.