Polycom RealPresence Trio, the industry's first smart hub for voice, content-sharing and video group collaboration
Polycom RealPresence Trio is now ICASA-approved and shipping.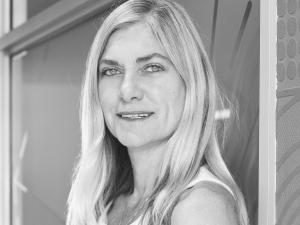 The workplace is changing. Traditional offices and meeting rooms are giving way to open, team and mobile spaces as well as small/huddle rooms, all of which present challenges for effective collaboration. Successfully delivering on the goal to unleash the power of human collaboration, Polycom is now shipping the Realpresence Trio to South Africa. This product is the first smart hub that transforms the iconic three-point phone into a powerful voice, content-sharing and video collaboration solution.
"Polycom is making its vision to unleash the power of human collaboration a reality," said Michael Frendo, Executive Vice President of Worldwide Engineering. "Polycom RealPresence Trio transforms collaboration in any sized room with a powerful audio, video and content sharing experience that is extremely easy to use and deploy."
The design of RealPresence Trio is sleek and sophisticated. Its 5-inch colour touch screen and intuitive navigation make it simpler than ever-resulting in fewer mistakes, quick starts for every meeting and minimal training requirements. RealPresence Trio provides wired and wireless pairing with your personal devices using Bluetooth or USB and even includes convenient, illuminated mute buttons on each leg so everyone in the room can manage the meeting experience.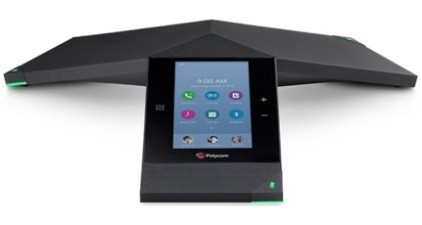 With a 20-foot pickup range and advanced audio technology such as enhanced Polycom HD Voice and the patented Polycom NoiseBlock, RealPresence Trio is the ideal solution for any meeting space that needs the best audio experience. The design, the first of its kind, allows you to easily add the RealPresence Trio Visual+ and a USB compression camera to enjoy powerful HD content sharing and real-time video for complete, visual collaboration. RealPresence Trio flexibility and performance make it the perfect choice for team collaboration environments from the boardroom to the huddle room - and it is priced right.
"With the introduction of RealPresence Trio, Polycom has delivered a next-generation collaboration solution suited for a wide range of deployment environments, especially those that aren't already video-enabled. The solution is very cost effective - you are getting content sharing, a voice conference phone and video for the same price as an entry level video-only solution" said Gail Holt, MD of local Polycom Distributor Hardware.com.
The RealPresence Trio smart hub has broad interoperability and deep integration across multiple UC platforms including Skype for Business, Microsoft Lync, Genband and BroadSoft. The high-quality voice of the RealPresence Trio solution has also been certified by Cisco Systems as being compatible with the Cisco Unified Communications Manager v10.5.
Holt added, "The Polycom Trio is a comprehensive and well thought out product. It is simple to use, integrates well in any SIP and Microsoft Lync/SfB environment and provides your teams with an exceptional experience delivering more effective meetings."
Polycom also remains the only industry partner to offer Skype for Business conference phones.
"We are especially excited about Trio because it enables us to play in the Video conferencing space, a market that was not previously available to us." concluded Holt.