Vodacom responds to Telkom's FreeMe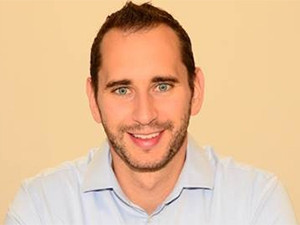 Vodacom is the first mobile operator to react to last month's launch of Telkom's new data-centric FreeMe contract offerings, quietly unveiling changes to existing contract packages that offer more data and fewer SMSes.
Cellphone spend-management company, Tariffic, says it is surprising to see Vodacom is the first mobile operator to react to the FreeMe launch. Tariffic CEO Antony Seeff says Vodacom has a reputation for staying the course when it comes to its offerings and pricing, rather than trying to lure customers based on its network coverage.
"Vodacom's new packages prove they aren't oblivious to the turning of the tide when it comes to how cellular consumers are using their phones, and it seems these new packages are an attempt for them to try to dip their toe into these new waters," he says.
"Telkom paved the way with their data-centric FreeMe packages, answering consumers' cries for more data and fewer voice minutes with their contracts. It seems Vodacom thinks this is a good idea, and adjusted their current packages to cater to this high-data world," says Seeff.
The new Plus packages augment Vodacom's existing offering and effectively offer more data and fewer SMSes to Vodacom's existing Smart, Smart Top Up, and RED packages. But Tariffic warns the Vodacom offerings are not as competitive, from a price perspective, as some other offerings on the market.
Telkom's offerings are based on data bundles and offer no voice minutes, rather opting to zero-rate calls and messages over instant message services. They also offer free on-network calls (to Telkom mobile phones and landlines), free texts and free WiFi at Telkom hotspots.
"Vodacom, however, isn't willing to compromise on the voice component just yet, and are still offering the same voice minutes as they previously had. You'll also notice you pay extra for this extra data, and although you'll get this data at a good price, they still don't compare to Telkom's new packages for data-hungry users," says Tariffic.
Thecellphone spend-management company says if customers ignore the fact they will receive fewer SMSes, "which most cellular consumers will be fine with", they will effectively be paying more every month for the additional data that comes with these packages. The price of the extra data is, however, cheaper than the cost of adding a separate data bundle to an existing contract.
"However, the cost saving only becomes significant with the more expensive RED packages, where you'll land up only paying R100 more for an extra 1GB, 2GB, or 5GB, depending on whether you're on a Classic+ (equivalent to Red Advantage), Premium+, or VIP+ package."
Vodacom's terms and conditions on the deal show the new Smart + and RED + price plans are running on promotion, valid from 1 August until 31 January.
Seeff also notes it is interesting to observe Vodacom has not turned on "the full force of their marketing machine" behind the release of these new packages just yet.
"Are they just running behind schedule, or are they concerned with being perceived to be following in Telkom's footsteps after the recent release of Telkom's data-centric FreeMe packages?" he asks.