Telkom CEO makes R14.5m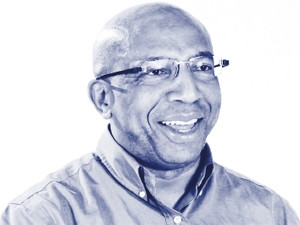 Telkom CEO Sipho Maseko walked away with R14.5 million in the past financial year. This is according to the group's integrated report for the year ended 31 March, which was released this week.
Maseko's total package included a guaranteed salary package of almost R7.5 million, as well as R6.1 million in short-term incentives and almost R942 000 in "fringe and other benefits". He made over R2.2 million more than his total take-home of over R12.3 million the previous year.
This as the company recently announced it had successful completed a multi-year turnaround strategy, implemented in 2013.
CFO Deon Fredericks took home a total of almost R9.5 million compared to almost R8.7 million the previous financial year. His guaranteed package was R5.25 million, with short-term incentives worth R3.7 million and over R500 000 in fringe and other benefits.
Telkom saw a 25% drop in full year profit after tax as the company spent almost R2.2 billion on staff cuts in the year to 31 March. This as 3 878 employees accepted voluntary early retirement and severance packages. Last month, however, Telkom announced it had signed collaborative partnership agreement with trade unions and promised there will be no forced retrenchments for the next two years.
The telco confirmed it would not offer any annual increases to its staff in the next year, but was instead introducing a new variable incentive plan, known as "Performance Pays", which would replace the previous short-term incentive plan.
Under the new plan, employees have the opportunity to earn up to 12% more each month, should they meet or exceed sales and customer service targets.
Earlier this month, both Maseko and Fredericks sold a large chunk of Telkom shares that were allocated to them and vested in terms of Telkom's share scheme for executives. Maseko sold over R10.4 million worth of company shares, while Fredericks sold shares worth over R1.6 million.