Vendor negotiating skills critical in digital economy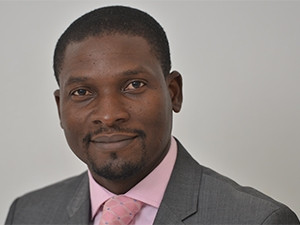 Cloud is a part of the digital economy requiring significant shifts in how business operates and the type of skills needed within an enterprise, says Benjamin Agbalajobi, consultant, at Falcorp Technologies, speaking at the ITWeb Cloud Summit 2017 in Johannesburg yesterday.
Agbalajobi said migrating to the cloud means that a high degree of control, by in-house IT, changes to a more arm's-length relationship with a vendor serving a larger market. Therefore, IT must shift from valuing hands-on technical work, to valuing and being able to execute on-service management, he adds.
On the other hand, cloud computing providers need to be able to make the business case for a cloud deployment, says Agbalajobi. They also need to be able to build a return on investment case, and monitor and make judgment calls on metrics based on business performance versus the costs of supporting or subscribing to the cloud, he continues.
According to Agbalajobi, cloud computing is a powerful business tool, and business-savvy "evangelists'' are needed to make it work for enterprises.
Companies should be able to work with cloud providers, negotiate service-level agreements, availability and read the fine print in vendors' contracts, he points out. Businesses need to appoint someone who will step up to the plate and make the right noise when a cloud service goes down or is habitually underperforming, says Agbalajobi. Cloud makes vendors omnipresent in day-to-day operations, so individuals with training or savvy with vendor negotiating skills are a must, he explains.
Also, extensive communication is imperative to carry the necessary change across the organisation, says Agbalajobi. Proper communication addresses resistance from positive and negative perceptions that should rather be managed than allowed to foster, he notes.
While the types and extent of skills required by staff will depend on how much of the cloud will be built and managed in-house, there's no question that the ability to build applications that can run quickly on the Internet prevail, says Agbalajobi. The knowledge base would need to be heavily focused on Internet capabilities such as .Java and .NET frameworks, as well as knowledge of virtualisation. Knowledge of open-source tools and languages may also come into play as well, he concludes.