BlackBerry: in it to win it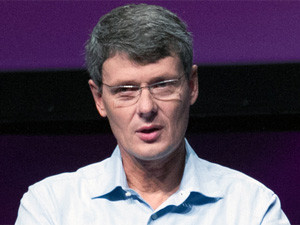 As BlackBerry prepares to take its flagship BlackBerry 10 handset to market in the US this week, CEO Thorsten Heins has said he is pleasantly surprised by the number of customers leaving rival platforms for BlackBerry 10.
Heins made the comments during an interview with the Australian Financial Review. According to Heins, by the time the Z10 goes on sale in the US on Friday, the BlackBerry 10 platform will have 100 000 apps.
While BlackBerry 10 launched at the end of January with 70 000 apps, it is still far behind industry leaders Apple and Google. There has also been a lot of criticism levelled at BlackBerry for not securing some key apps for the platform.
PC Mag recently did an analysis and found that of the 102 most popular apps on Android and iOS, only 34% of those apps had BlackBerry 10 versions or equivalents, while 63% had Windows Phone 8 versions or equivalents.
The report notes: "BlackBerry had slightly more iOS apps than Android apps proportionately. Of the 52 iOS apps surveyed, BlackBerry had 35% as opposed to 31% of the 68 Android apps. That's interesting, because BlackBerry 10 is supposed to 'run' Android apps."
But Heins says the company is "working constantly" on getting popular apps such as Instagram and Netflix onboard.
"I think we are seeing the dynamic changing over time as they want to watch and see how BlackBerry 10 is making it in the market. They want ROI on their development dollars as well. I think this is a very respectful way of looking at your business, and it is our job to convince them that BB10 is a successful platform," says Heins.
Beating expectations
BlackBerry is currently in a quiet period and cannot disclose BlackBerry 10 sales figures, but according to reports, sources have confirmed that half of all BlackBerry Z10 sales in Canada and one-third of sales in the UK have been to users from other platforms such as iOS and Android.
Adding to this, RBC analysts Mark Sue and Paul Treiber have said "numerous data points" suggest that for the February quarter, BlackBerry 10 sell-through is "stronger than [Wall] Street expectations".
The analysts also noted, however, that there is still a lot of uncertainty around the potential success of the new platform and warned that BlackBerry's overall success will depend to some extent on the US market - which is expected to be the most difficult for BlackBerry to recapture.
Heins has also previously acknowledged the importance of the US market, saying: "We need to win back market share to be relevant. We have to be aggressive in the US market."
BlackBerry will report its fourth quarter results on 28 March, when it is expected to give the first official sales figures. Last week, it was also reported that sales have been boosted by an order for one million handsets from an unnamed corporate customer.