DEVELOP South Africa supports community provision and social services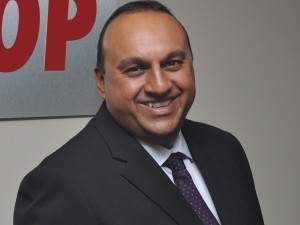 For the next six months, DEVELOP South Africa, a division of Bidvest Office, will be sponsoring three abandoned children through Compass (Community Provision and Social Services), a nationally recognised and registered organisation in South Africa.
During this time, DEVELOP South Africa will make full provision for the feeding, clothing, housing, security, medical cost and education of each child, in the hope that they can assist in creating a stimulating, empowering, nurturing and uplifting environment for them.
Established ten years ago, Compass provides social services through its own registered social workers, along with providing trained, qualified teachers and caregivers for the children within its care to ensure the best level of education and caregiving. Its rehabilitation programme for homeless women and children provides professional counselling programmes through registered counsellors and mental health practitioners. Compass is also processed as a national monitor or a child protection organisation.
"At Compass they take care of babies, children and women who are from abused, abandoned and previously disadvantaged backgrounds. The children in their care range from newborns up to 17 year olds," explains Marc Pillay, divisional managing director of DEVELOP South Africa. "They are currently running an emergency sponsorship project for the children they care for. As they do not get any form of assistance from the state, they have to rely on the generosity of companies to help us keep our babies and children in a loved and cared for environment."
He adds: "We are delighted to be involved with Compass as we really believe in their cause. This charity helps many vulnerable and disadvantaged children and women every year. Compass makes a real difference to the lives of the children and families they work with, and we look forward to sponsoring more children over the coming years."