SA companies up UC investments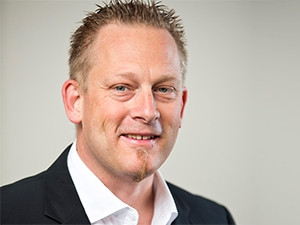 With the cost of bandwidth falling and fibre-based broadband becoming commonplace in SA, many companies are looking to invest in unified communications (UC) solutions to improve collaboration and reduce costs.
That's according to Stefan Mayer, MD of Corporate AV Integration, who says South African companies are becoming particularly interested in video conferencing and telepresence elements of UC.
This reflects a global trend, he notes, pointing out IDG's 2015 Unified Communications & Collaboration (UC&C) Study finds that 56% of large and 66% of SME organisations plan to implement or upgrade UC&C solutions within the next year.
A recent study done by ITWeb in partnership with Telkom Business discovered that almost half (42%) of respondents cited that their organisations have plans to implement a UC strategy within the next six to 12 months. An overwhelming majority of respondents (82%) believe there is a definite benefit brought about by UC.
The survey revealed improved workplace collaboration was the main driver for implementation of UC within organisations (36%); the second main driver was employee productivity and efficiency gains at 27%.
"Like with everything, if there is a large demand then there are more providers of the products. This, in turn, reduces the costs. More and more people are using the Internet on a daily basis, specifically mobile bandwidth which requires little cabling infrastructure to the last mile. Going forward, the cellular providers will most likely become the biggest resellers of bandwidth," Mayer says.
He says the pricing for UC solutions has come down dramatically. In the past, large corporations needed to invest in on premises IT infrastructure to allow for the simultaneous connections, he notes, adding there was also a large bandwidth requirement.
He concludes: "We're seeing a few big drivers for adoption of such solutions - the rising costs of international travel because of the battering the rand has taken; the need to reduce corporate carbon footprints; and growing traffic in the major cities. Companies realise that reducing air and land travel is a good way to help the environment. It also improves workplace satisfaction because most people don't want to spend their lives in traffic or in airports."