No deal yet despite 'suspended' Telkom strike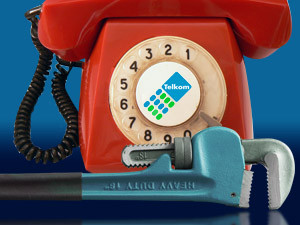 Most of the striking Communication Workers Union (CWU) members returned to work this week after a month-long strike was suspended on Friday, 9 September. However, no deal has yet been reached between the two groups.
"We believe the striking employees had mostly all returned to work on Monday [12 September]. We are verifying those who may be away on leave or on sick leave," Telkom's group executive for communication, Jacqui O'Sullivan, told ITWeb via e-mail.
"Telkom made a full and final offer to the CWU last week. The offer was dependent on the CWU signing the collaborative partnership agreement (CPA). While the CWU chose to end the strike, the union did not agree to sign the agreement," she says.
O'Sullivan says the financial cost of the strike is still being reviewed.
The CWU began a go-slow at Telkom on 1 August, and ramped up into a full-blown strike on 11 August. An area of contention to the CWU was a collaborative partnership agreement Telkom signed with trade unions Solidarity and the South African Communications Union in June.
The deal promised a number of things, including no forced retrenchments and limited outsourcing over the next two years. However, it also contained a stipulation that Telkom would not give any annual increases for staff this year, but committed to a 6% salary increase for all employees from 1 April 2017.
Among the CWU's strike demands was an 11% annual salary increase, a three-year moratorium on retrenchments, a better gain sharing scheme for workers, six months' maternity leave, as well as a more transformed executive.
CWU general secretary Aubrey Tshabalala told ITWeb in a telephonic interview this morning that the decision to "suspend" the strike on 9 September was after a meeting of the union's national executive committee, which came to a decision on the basis that Telkom had come to the party on some of the union's demands.
"They agree with us on the salary wage gap and have considered implementing a plan to bridge the gap by 50%," he says.
He says this would see over 4 600 workers at Telkom get an average 6.4% salary increase backdated to April 2016.
Wait and see
"We have not reached any agreement yet, because there are other areas outstanding. The difference though is that we at least now feel there is a conducive environment to engage ? unlike the hostile approach that Telkom had before we went on strike and during the strike. It is now on our side to engage and create a better environment for engagement," says Tshabalala.
The matter of the CPA, however, remains in limbo, but Tshabalala says Telkom's proposal to the union last week was "way better than the previous collaborative partnership agreement in various aspects".
"For example, they are agreeing to our demand of the moratorium on retrenchments moving from two years to three years, and also they are considering the issue of salary anomalies, so there is some development and some real drastic changes from the previous CPA to where we are now."
O'Sullivan says while Telkom certainly welcomes the end of the strike, its full and final offer does still require the signing of the CPA.
"As the CWU has indicated it will not sign the document, we have proceeded with the implementation thereof, across the company," she says.
"Within Telkom, the collaborative partnership agreement has become Telkom 'slang', during these past few weeks, for 'Performance Pays' which is our productivity and customer service incentive programme. While our ability to incentivise great service and productivity is critical, there are other important elements in that agreement," she adds.
These elements include that all unions agree to support and be involved in the creation of more flexible working practices and patterns in all areas of the business. Telkom says this is critical to help it more clearly meet the needs of its customers. The agreement also sees all parties agreeing to improve the operating model between organised labour and Telkom ? streamlining the processes and reducing the number of people involved.
"These elements will shape the next few years of engagements with our three recognised unions and we have there focused on getting all our unions on board," she adds.
Tshabalala says further discussion with Telkom and salary negotiations are planned for next week, but could not yet confirm a date for the meeting.