NetApp expands partner programme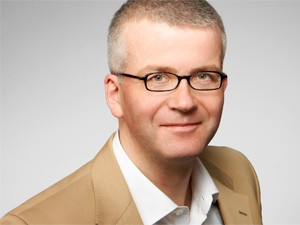 Storage vendor NetApp is expanding its partner programme as it looks to become a 100% channel-driven business in the Eastern Europe, Middle East and Africa (EEMEA) region.
This was revealed by Thomas Ehrlich, NetApp's VP for channel, SIs and alliance in EMEA, in Johannesburg yesterday.
Ehrlich pointed out that it makes sense to exploit the channel in the region because of the opportunities in the market, and the company has already made significant investments in its partner ecosystem. In the EEMEA region, NetApp serves 83 countries with 94 employees and nine offices.
According to Ehrlich, 87% of NetApp's revenue from the EEMEA region is through partners. "Partnerships are now part of our DNA, since we have now put partners at the centre of our business," he said.
Instead of focusing on end-users, he explained, NetApp will only be dealing with partners, as the company is changing its go-to-market strategy. "Many would think we now don't want to get in touch with the end-user because of our strategy, but that is not the case, for we will always be there and have made the partners stronger." NetApp's business model and go-to-market strategy now involves efficient utilisation and expansion of existing channel infrastructure, Ehrlich added.
For ease of scalability, he noted that the company will leverage its value-added distributors, value-added resellers, integrators and service providers. The company will also have clear customer segmentation and the ability to build relationships in order to create demand.
Company appointments
Regarding distribution in the EEMEA region, Ehrlich revealed that NetApp has appointed a partner account manager to drive run rate business as well as channel programmes. The responsibilities of the partner account manager include: to train and develop partners, to drive silver partners and the respective run rate, and to provide support.
He added that star and platinum partners will get dedicated NetApp support from the partner account manager, and will co-operate with the partner account manager on shared workloads.
NetApp also introduced Mark Ridley, who was appointed as its new regional director for Africa this month. Ridley will be responsible for all NetApp business in Africa, including offices in SA, Kenya and Nigeria, said NetApp's newly appointed director for the EEMEA, Konstantin Ebert.
Ebert noted that Ridley's role covers development and execution of sales and marketing strategies, the enhancement of the channel ecosystem, and the expansion of the NetApp customer base in this region.
NetApp says Ridley's appointment demonstrates its commitment to its African growth strategy and affirms that NetApp will continue to develop and prosper in these markets, extracting maximum impact from the expected high domestic growth.