Low-cost smartphone takeover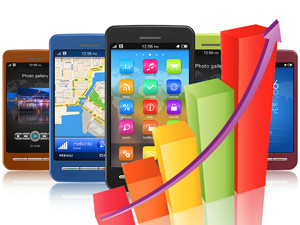 Handsets in the lower price bracket will account for 44% of all smartphone shipments by 2018, according to a forecast by market intelligence firm ABI Research.
The firm predicts global low-cost smartphone shipments will grow from 238 million in 2013 to 758 million by 2018, driven by the low penetration of smartphones and large subscriber bases found in BRIC countries.
ABI senior analyst Michael Morgan says research shows the feature gap between low- and high-end smartphones is decreasing, making low-cost smartphones a "good enough solution" for price-sensitive consumers in all markets.
This forecast coincides with a recent analysis by Canalys showing both Samsung and Apple lost share to Chinese vendors which play on price to gain traction. Collectively, the five Chinese vendors shipping the most devices worldwide - Lenovo, Yulong, Huawei, ZTE and Xiaomi - made up 20% of the total market, up from less than 15% a year ago.
Local trend
World Wide Worx MD Arthur Goldstuck predicts an even bigger low-cost smartphone market domination by 2018, saying he believes two-thirds of the smartphones in the market will be low-cost. "The percentage [of low-cost smartphone shipments] is likely to be a lot higher once all smartphone manufacturers have low-cost options and also when those low-cost options have become far more powerful," says Goldstuck.
He notes this trend is already prevalent in SA. "The fastest growing smartphone brand in SA is Samsung and the most popular Samsung smartphones are the lower cost ones," he says. "The Galaxy Pocket in particular has really given Samsung a massive boost in this market."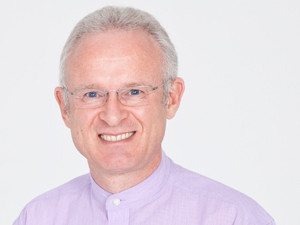 Vodacom yesterday announced the launch of its new entry-level smartphone, the Vodafone Smart Mini, retailing at the recommended prepaid price of R799.
Goldstuck says entry-level smartphones are already offering a positive user experience at a fraction of the price of high-end phones. He notes it is expected that Apple will also next month announce a low-cost iPhone that will target the developing world.
"I think it is important to note, however, what is low-cost to Apple may not be low-cost to developing markets. If it is a phone that competes with the entry-level BlackBerrys and the Samsung Galaxy Mini, for example, it will obviously pick up significant market share in that segment of the market which is existing smartphone users. But it is not going to pick up from the big growth curve that's coming, which will be from people migrating from feature phones to smartphones. That market is still the biggest potential market for smartphones."