Contactless biometrics uptake set to surge
Contactless biometric solutions are set to dominate new biometrics implementations, says Guillaume Lefevre, VP Sales & Market Development, Access Control & OEM at Morpho.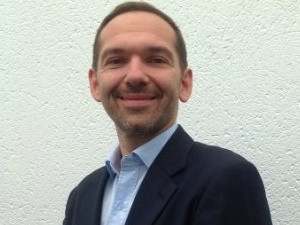 The need to deliver identity and access control in high throughput areas, as well as a growing focus on health and hygiene in those areas, is set to drive uptake of advanced, contactless biometrics solutions, says Morpho.
Guillaume Lefevre, Vice-President Sales & Market Development, Access Control & OEM at Morpho, says contactless biometric solutions such as 3D facial scanners, iris scanners and the new MorphoWave contactless fingerprint scanner are set to dominate new biometrics implementations, as organisations look to facilitate accurate user identification without hindering traffic or operations.
"This is one trend we expect to develop as organisations globally start refreshing their security systems," he says. "We believe contactless is the future of biometrics, so this is a major focus for us as we renew our product ranges. In this strong drive to contactless technology, the MorphoWave 3D contactless fingerprint scanner is proving quite revolutionary, with use cases in areas such as the manufacturing sector, where huge shifts of workers must be identified and processed in a short period of time; as well as at airports, where hygiene and pandemic control are a major consideration; and even in enterprises where the technology 'wow factor' is important - such as banks and corporate headquarters."
Lefevre says 3D facial recognition is another area promising significant growth across industrial, healthcare and even consumer applications. "Facial recognition, however, is vulnerable to spoofing through the use of a photograph, so it is important that the technology delivers accurate 3D scanning that cannot be spoofed," he notes. "This technology is gaining traction in South Africa, where we are about to embark on a sizable implementation," he says.
Iris recognition, a contactless biometrics technology that has been incorporated into niche identification and access control solutions for some years, will continue to play a limited role for the foreseeable future, he says. "While we have expertise in supplying iris scanners for specialised use, such as India's secure biometric citizen enrolment programme, Aadhaar, or border control solutions with the Morpho IAD, we do not predict iris scanning will grow globally quite as fast as other technologies, such as facial recognition."
Security convergence and cloud concerns
In addition to the move to contactless technology, Morpho sees a global swing to convergence of information and physical security, says Lefevre. "There is growing interest in merging the protection of IP and physical assets in a converged digital environment, with a biometric function for securing the organisation's intellectual property and physical assets. However, achieving this ideal may take some time to realise, particularly in large organisations," he says. "We are closely following moves by the leading tech players who aim to naturally integrate a biometric function when accessing an IT resource. Developments such as these illustrate growing demand for rationalising access control and user identification across assets."
However, rationalising user authentication in a mobile and BYOD environment raises some concerns among users, he observes, notably the security around biometric data stored in the cloud. "There is clearly still sensitivity around the storage of data as personal as biometric information in the cloud. This is driving our research and development around supporting mobility and BYOD, integrating hardware with applications in the cloud, while still assuring complete privacy and security around biometric data. At this stage, we believe biometric data and encryption function should not leave the device."
Lefevre notes that while Morpho is continually looking to innovate in the biometrics space, it will resist the temptation to enter the next adjacent markets and expand into the Access and Time and Attendance solution provider space. "Our mission is to bring the best and most diverse range of biometrics solutions to the people specialising in that space. We are mindful and respectful of the work done by our industrial and commercial partners both internationally and in South Africa, and our focus remains to enable solution providers and system integrators by supplying the best possible technologies to market, giving them the ability to mix and match readers and technologies appropriate to the use case of their customers."