Union unhappy about MTN outsourcing plans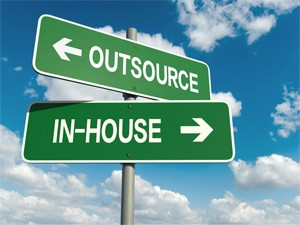 MTN plans to outsource some of its call centre facilities "in a bid to optimise its operations and enhance customer experience".
However, the Communication Workers Union (CWU) says a lot more negotiation needs to happen before the telco can execute its plans.
The operator told ITWeb that approximately 400 MTN employees would be affected by the new "hybrid outsource model" which will see MTN retain some call centre facilities while others are outsourced to a third-party vendor.
MTN says it has commenced the process of engaging with employees and unions regarding its outsourcing plans in line with Section 197 of the Labour Relations Act, and will work closely with all stakeholders during this change. It expects the outsourcing process to be completed by September.
"MTN has been engaging with us in bad faith," CWU president Clyde Mervin told ITWeb in a telephonic interview.
"We had an understanding during one of our meetings that we would get back together and talk about the whole issue of outsourcing so that there can be proper consultation. But then MTN went out and announced a new operating model and plans that they will be cutting jobs in the call centre," according to Mervin, who claims 1 000 workers could be affected.
MTN SA's head of business risk, Ike Dube, told ITWeb that MTN management met with CWU leadership "on more than one occasion" where the matter was tabled and discussed.
"MTN and the CWU may have had differences regarding the proposed model during these discussions, but the CWU leadership was fully appraised of the strategy," says Dube.
Mervin, however, says his union is not happy with the negotiations so far and it has written MTN a formal letter requesting a follow up meeting early next week "to deal with the whole matter".
"We have not yet agreed on anything and MTN is forging ahead," he adds.
Focus or fallout
"The finalisation of this commercial undertaking will enable MTN to streamline its operations and focus on its core competencies, improve its ability to offer its customers a better customer value proposition and reduce operational costs," MTN said in a statement.
The telecoms operator says the outsource partners have a sound financial track record and "an impeccable reputation in the call centre industry", having provided services to a number of companies in the retail, telecommunications and financial services sectors.
Mervin says a bigger issue is non-permanent workers that will potentially be affected by the outsourcing.
"In 2015, we came to an agreement that MTN would appoint all casual workers into full-time positions. MTN has not done that. Currently, our legal team is busy looking at our options."
Among these options could be a strike, but he says they are still "looking at what we can do legally" and engagement with MTN to find a solution is still the priority.
Dube says MTN did sign an agreement with the CWU to end the strike in 2015 but that it specifically states the agreement does not apply to employees who are not employed by MTN.
"It further states that if there are temporary employees employed by MTN as defined by the Labour Relations Act and the Employment Equity Act that qualify for permanent employment in terms of these acts, MTN will abide by the provisions of the labour regulations."