Vox unveils Web site development solution for SMEs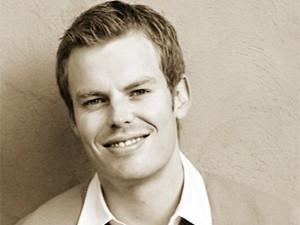 Vox Telecom had introduced a Web site development solution that enables end users and small businesses to create and maintain professional and fully responsive Web sites.
Named Sitebuilder, the solution is a do-it-yourself Web site design and publishing solution to help small business owners establish an online presence, without engaging the services of a Web site design service, says Vox Telecom.
Small and medium enterprises (SMEs) are an increasingly important, but underserviced market when it comes to digital communications tools, and in particular, Web site development, says Riaan Gouws, Web hosting and backup product manager at Vox Telecom.
Experienced Web development agencies in Gauteng charge high amounts to build a basic Web site, he notes. Paired with additional monthly retainer fees for maintenance it leaves many small business owners unable to enter the digital space, explains Gouws.
He points out with brick-and-mortar storefronts increasingly becoming digital storefronts the requirement to deliver a cost-effective model with e-commerce capabilities and an integrated AdWords element is becoming more critical for SMEs.
However, due to start-up costs, operational costs and skill shortages, it is extremely expensive to start and own a business in SA and you don't receive a lot of guidance or support, notes Gouws.
"We're hoping to disrupt the Web development space by delivering a cost-effective solution, either as a "do it yourself" or do-it-for-me model, and in so doing, lowering the barrier to entry, and reducing the risk for the growing small business market."
A lot of small businesses fall victim to extremely high development and maintenance costs as well as posers who promise amazing Web sites and then under deliver or disappear, explains Gouws.
Also, the Web site development market, both locally and internationally is flooded with Web site building tools, making it difficult for the end user to distinguish between the good and the not-so-good offerings available, he says.
What is needed are more empowered end users, and Web site builders who will expose more individuals to Web development, adds Gouws.
"This could lead to these individuals later expanding into more advanced Web site building in other platforms like WordPress, which might seem difficult right now.
"By adding more builders to the market there is the opportunity to bring down the market cost for developing basic Web sites."