Focusing on the 'beauty' of enterprise applications
By Jane Thomson, managing director of Softworx.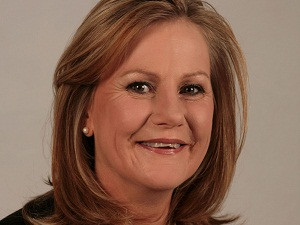 Duncan Angrove, President of Infor, the world's third-largest supplier of enterprise applications and services, was quoted earlier this year referring to what he calls the 'beauty' of applications - the look, feel and usability, saying" "I won't ship it if it's not beautiful." This new focus from the company that has recently seen a major turnaround in leadership and strategy is demonstrating the future of enterprise applications, according to Jane Thomson, managing director of Softworx, a local Infor partner.
"The usability, look, feel and interface technology of enterprise software and applications has definitely not seen the same rapid transformation as that of the consumer space," says Thomson. "Infor is now leading the charge when it comes to developing applications that reflect what consumers might experience when browsing the Internet."
Thomson says that Infor's strategy involves taking the above-mentioned innovation and usability and applying the thinking to enterprise software. Taking into account that enterprise applications are about making decisions and productivity, not just browsing the Internet, Thomson says Infor plans to do this by giving users more control and personalisation, by adding contextual data from multiple applications, while also making applications social and mobile.
Along with the changes at Infor, the company has hired over 600 engineers to work on the architecture, as well as an in-house design team to develop applications to reflect usability more akin to the likes of the Web of social networks. "The firm's strategy of rapid development and business agility is geared to take the company to the leading position in enterprise applications, and it's clear they are well on their way."
Among this rapid development and innovation, Infor's recently launched ION integration technology is the fastest-growing product in the firm's history. Thomson says the ION Suite, which is the lightweight middleware layer built into the software that helps to ease any integration challenges customers would otherwise face, is also driving the sale of other products. "ION is simple and easy to use and our customers in South Africa are excited about access to this type of innovation."