Convergence Partners backs local start-up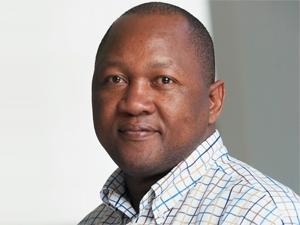 Investment management firm Convergence Partners is investing R15.57 million ($1 million) in local software start-up, Snapt.
The move follows Convergence Partners' equity injection into customer experience software company inQuba in March.
Launched in 2012, Snapt provides virtualised and cloud-based load balancing, Web acceleration and security software. Its solution helps businesses keep their Web-based applications secure and running optimally, according to a company statement.
Snapt offers a start-up package at $55 per month, which includes the promise of 24/7/365 service availability and an average response time of three minutes.
Dave Blakey, CEO of Snapt, says the investment shows the potential for the South African technology sector to become an international competitor.
"This funding is enormously important in Snapt's bid to become a major player in the $6.5 billion US market for application delivery software. It's also significant because it shows SA not only incubates smart start-ups, but has the capacity and vision to grow them into global competitors," he says.
"Start-ups need capital to expand, and all too often, success means moving the company away from SA to access capital markets. The investment by Convergence Partners allows us to pursue our global ambitions while remaining proudly South African."
Since its launch, Snapt has built a client base of 10 000 customers across 50 countries. It recently opened its first US offices in Atlanta, notes the statement.
Andile Ngcaba, chairman of Convergence Partners, says: "Load balancing in the network infrastructure and server environment is what differentiates successful companies in the digital domain - and Snapt's technology solutions give its customers this competitive-edge. We are proud to be supporting a leading global tech player like Snapt."
"Start-up businesses may be small, but their needs are not," Blakey concludes.