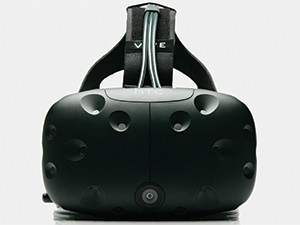 HTC unveiled at CES this week its second-generation developer edition VR system, featuring an all-new front facing camera and room-scale technology.
"When we first announced Vive ten months ago we had an ambitious goal of fundamentally changing the way people communicate and interact with the world - forever," said Cher Wang, HTC CEO.
"Since then Vive has received a phenomenally positive reception from media, industry commentators, consumers, and the hundreds of partners and brands we've been working with to deliver inspiring and dynamic VR content. For too long, the promise of virtual reality has been little more than a promise. Today we stand on the precipice of a new era. Vive is creating a world where the only limit is human imagination."
The refreshed design of the Vive headset has been refined to offer greater comfort to the wearer. The headset is now more compact and features an updated strap design for greater stability and balance.
Vive Pre features a newly developed front facing camera which allows users to do more both inside and outside the virtual world by blending physical elements into the virtual space.
The first version of Vive had controllers that allowed the user to interact, using their hands, within virtual reality. HTS says Vive Pre has updated controllers with softer edges, greater balance, new textured buttons, and grip pads for a more comfortable feel in the hand.
The new dual stage trigger makes interaction with objects smoother in the virtual world. For power, the controllers now feature integrated rechargeable lithium polymer batteries with micro-USB charging that provides over four hours of runtime on a single charge, the company says.