Office 365 E5 - the ultimate toolkit
The number of products and services included in the Microsoft Office 365 Enterprise E5 solution is astonishing, says Graeme Roux, sales executive at Galdon Data.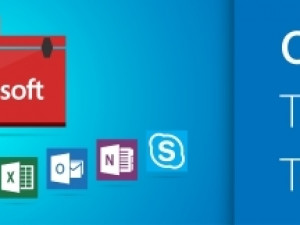 Have you ever been to the hardware store looking for an "all-in-one" toolkit? It's a daunting task, to say the least. If you've got any sort of budget in mind, you will likely end up with a rather compact toolkit, and a few return visits to the store to get the extra bits they couldn't fit into your original purchase (perhaps they left out a level, or a monkey wrench).
This can be frustrating... but the mega-toolkit looked a little too expensive, with a few too many unnecessary extras (unless you fancy yourself Tim "The Toolman" Taylor). Maybe one day they'll find the perfect combination of tools, at just the right price.
While we wait patiently for that day, let's draw some parallels between a DIY toolkit and a business IT toolkit, where the problem remains the same, except instead of tools, we have products and services. In this scenario, I feel that Microsoft has been doing a great job of tackling the problem and putting together the 'ultimate toolkit', with its Office 365 Enterprise E5 offering. The sheer number of products and services included is astonishing (especially when price is considered), and every day I hear of new ways that companies are using some of the tools available, says Graeme Roux, sales executive at Galdon Data.
There are the familiar tools in the Office suite that we are used to using daily (such as Word, Excel, PowerPoint, etc), as well as the ability to use these on the go on multiple devices. Then there are the unified communications tools I believe can truly transform your business (such as Skype for Business, Online Meetings, Meeting Broadcast and Cloud PBX). Security is also a big focus, with advanced security and information protection.
You also have file storage, shared workspaces, access control, analytics, compliance solutions - the list goes on and on.
Do yourself a favour and see what's included at the link below:
https://products.office.com/en-za/business/office-365-enterprise-e5-business-software
Questions? Comments?
Contact: sales@galdon.co.za
(011) 805 4420