WNS unveils skills development academy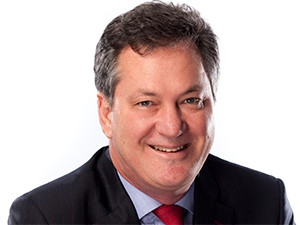 In an effort to tackle the increasing skills shortage in SA, WNS South Africa yesterday unveiled a training facility in Centurion to provide professional training and development for the specific skills requirements of the local business process outsourcing (BPO) industry.
Judy Robison, general manager for Learning and Development at WNS SA, said Ucademy's skills and training programmes would cater to the end-to-end nature of the BPO industry.
These would include internationally-aligned courses focusing on customer interaction services, finance and accounting processes as well as human resources, she added.
According to Johann Kunz, MD at WNS SA, the training facility would provide specialised training and future qualifications for new entrants to the BPO industry, current staff members as well as the broader budding talent pool of the country.
"By offering these focused training courses in SA, we are able to address the current lack of skills amongst the local workforce, particularly youth, and provide them with an opportunity to obtain sought-after BPO industry specific skills."
These skills will equip them to perform optimally in their respective roles within the BPO industry, but will also nurture their career development in other sectors, explained Kunz.
Business Process Enabling South Africa said there was a pressing need for foundation, functional, specialist and team leader skills in the South African BPM sector.
It added that the growth of the market, which has been driven by significant foreign investment since 2010, had put increasing pressure on the talent pool in the country.
Deloitte said in order to provide high-end value-based outsourcing services, the country needs to find an alternative talent pool and professionalise outsourcing services to attract further talent in the industry.
South Africa's outsourcing industry is still evolving, and professionalisation of the existing services across functions and industries is expected to bring in more jobs and help the country move up the outsourcing value chain, it continued.
Kunz said the BPO industry in SA has grown in the past 10 years - local companies are now using outsourcing as a strategic tool and also international entities are looking to outsource complex services instead of just voice.
According to Robison, because the BPO industry is always evolving, the courses offered at Ucademy will incorporate training in more specialised, yet business-critical areas like analytics and data services, workforce management and quality assurance.
"The courses will enable individuals to receive accredited training in one particular function or process and seamlessly progress to another by means of upskilling."
Gauteng Premier, David Makhura, said the South African BPO sector's competitiveness starts principally with the availability of talent.
Makhura noted that opening a BPO training centre is in line with the Gauteng's objectives to support economic growth and job creation.
The South African BPO space has the potential to employ 1 million people and at the moment it employs only around 200 000, he said. The training centre would provide the youth with opportunities of employment, added Makhura.
"If there is a sector that offers real growth and prospects for employment especially among the youth, the BPO is one of the answers, which is why Gauteng has made BPO one of priority sectors of economy growth."
Based in Centurion, the specialised training facility is the first campus in a series of similar campuses to be opened in Cape Town, Port Elizabeth and Durban before the end of 2016.
WNS South Africa also unveiled a multi-customer shared services processing centre in Centurion.
The company said the new shared services processing centre will deliver a range of business processes spanning across multiple business functions such as human resource services, finance and accounting, procurement, IT and legal services.