Project Isizwe 2015: 10 fast facts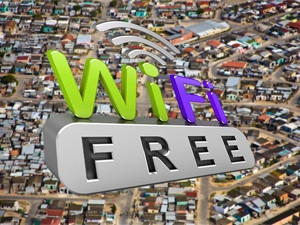 Non-profit organisation (NPO) Project Isizwe, which has been working with SA's municipalities since 2013 to facilitate the rollout of free WiFi for public spaces in low income communities, has seen huge take-up of its services.
Last month, the NPO announced its pilot project for the City of Tshwane - the first metropolitan municipality in SA to provide free WiFi - had breached the half-million mark.
Project Isizwe - founded by Alan Knott-Craig Jr in 2013 - believes access to the Internet should be considered an essential service, like water or electricity; and just like water and electricity, it should be available to everyone - regardless of circumstance.
Planning and rollout of the NPO's "Free WiFi for SA" initiative started with the City of Tshwane last year, with the Western Cape government coming on board in the first quarter of 2014.
Here are the latest fast facts, as at the end of April, for the pilot Tshwane project:
1. There are 575 live free Internet zone (known as FIZ) sites in Tshwane.
2. 96 wards across seven regions have free WiFi sites.
3. 14.5 million sessions have been logged in total.
4. 566 801 unique users or devices have logged on since launch on 29 November 2013.
5. There are now 61 205 unique monthly users, on average.
6. Project Isizwe has seen a growth rate of 41.3% since last year, including the month of May.
7. The NPO's WiFi TV service has had 5.65 million views since November 2014.
8. There are now 61 205 unique monthly users on average.
9. Last year saw a 40.6% average monthly growth rate, with 184.7% growth from June to July.
10. This year has seen a 13.2% average monthly growth rate, with 278.8% total growth from last year.