Telkom confirms govt weighing options on selling stake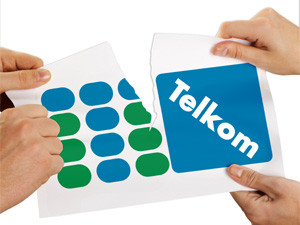 Telkom has confirmed that government is considering selling part of its stake in the telecommunications company.
This after recent speculations that the South African government was contemplating selling its stake in Telkom to raise funds to bailout South African Airways (SAA).
In a cautionary statement issued this morning, the JSE-listed Telkom says: "Shareholders are advised that Telkom's major shareholder, the government of the Republic of South Africa, is currently considering various strategic options with regards to partially reducing its current approximate 39% shareholding in Telkom."
It notes that the implementation of government's Telkom proposal may have a material effect on Telkom's share price.
"Accordingly, shareholders are advised to exercise caution when dealing in Telkom's securities until a further announcement is made in this regard."
Government holds a majority stake in Telkom valued at about R14 billion. Struggling SAA needs a R10 billion bailout to boost business operations, according to reports.
Telkom's share price was trading over 2% up on the news of the possible sale, at R63.15 at 9.45am CAT. The stock has risen over 9% over the past 12 months but has dropped almost 16% year-to-date.