Telkom hit by 'sabotage'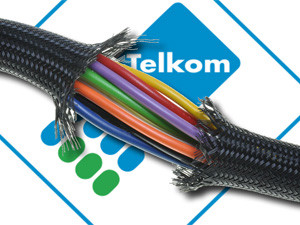 Telkom says a number of its facilities around the country were yesterday "targeted in a series of acts of sabotage".
"This is not vandalism; the criminals who damaged our property knew what they were doing. Cables have been cut to cause maximum damage. Entire street distribution cabinets, which are located in neighbourhoods to serve multiple streets at a time, have been ripped apart and in a few instances yesterday, set on fire," according to Jacqui O'Sullivan, Telkom group executive for communication.
The facilities affected were those in Midrand, Pretoria West, Silverton, Durban, Pinetown, Pietermaritzburg, Makhado and Messina.
Telkom says that at some sites, specialist equipment was required to access the fibre cables and "the criminals were clearly using equipment that is not commonly available".
"The SAPS, with support from additional investigators and Telkom's own forensics team, are currently pursuing a number of good leads to identify these saboteurs," O'Sullivan says.
Telkom group CEO Sipho Maseko has announced a R500 000 reward for information leading to the arrest and prosecution of the alleged saboteurs. This reward is available to any person either within Telkom, or a member of the public with pertinent information.
"We apologise to our customers who have been inconvenienced by this senseless sabotage. We are working to repair the damage as quickly as possible," O'Sullivan says.
Strike continues
The alleged sabotage happened as members of the Communication Workers Union (CWU) are in the second week of a strike at the telecoms operator - demanding a pay increase and better benefits.
The strike officially began on 11 August. On 15 August, Telkom gained an interim court order interdicting the CWU from illegal activities such as blockading entrances to facilities and offices, and intimidating and threatening non-striking workers.
This after Telkom said its staff were "aggressively intimidated" by CWU members who blocked access to the Telkom campus in Centurion and some Telkom yards on Monday. The operator says non-striking workers were physically restrained from entering the Telkom campus and were threatened with physical injury.
The interdict also instructed that CWU members who are participating in the strike must do so 50m away from Telkom premises.
The CWU, however, denied Telkom's claims, with general secretary Aubrey Tshabalala telling ITWeb there "was no violence or intimidation".
The CWU is demanding an 11% annual salary increase, a three-year moratorium on retrenchments, a better gain sharing scheme for workers, six months' maternity leave, and a more transformed executive.
The trade union still refuses to sign a collaborative partnership agreement with Telkom that fellow unions Solidarity and the South African Communications Union (Sacu) signed in June.
The agreement included a promise of no forced retrenchments and limited outsourcing over the next two years. The deal also made significant changes to staff incentive remuneration, introducing a new incentive plan, Performance Pays, whereby employees can earn up to 12% more if they reach specific performance targets each month. However, the main objection from the CWU is the stipulation that Telkom staff will not receive any annual increase this year, but will get a 6% salary increase from 1 April 2017.
"We have made important improvements within Telkom in the past two years but our fundamental concern remains poor customer service and inconsistent productivity," O'Sullivan says.
"To change the culture of our organisation, to one that prioritises the customer and drives productivity, we believe the company must incentivise the right behaviour. We want to pay our people up to 12% more a month, for excellent customer service and for hitting their targets.
"Across-the-board increases have been the standard at Telkom for years. Those increases have done nothing to improve our customer service. That has to change and Performance Pays is how we will make that change."
O'Sullivan says the telco spent months meeting and negotiating with the unions and "met the unions more than halfway on a number of issues", which is why Sacu and Solidarity were comfortable signing the partnership agreement.
"However, when it comes to incentivising our employees, we have to do what is best for our customers, our employees and for the productivity of our business," she adds.