Avoiding VDI pitfalls
Virtual desktop infrastructure implementation requires change, something that can open up room for error.
Virtual desktop infrastructure (VDI) is a topic that is front of mind for many IT shops. According to a recent IDC report, VDI can offer business a median ROI of over 300%. It's no wonder that, as a result of this, coupled with its promise of enhanced data protection, improvements in IT efficiency as well as the reduction of required administrative and management tasks, it is an increasingly wise financial and technological choice for business.
So, with all the bells and whistles attached to VDI, why would a company put the brakes on deploying a VDI solution in its enterprise, or even take time to consider it? The implementation of VDI requires change, something that can and will open up room for error. This means a company must thoroughly plan its approach before leaping into deployment.
It is against this backdrop that VMware has, based on experience with working through its deployment with customers, developed a guideline of eight pitfalls to avoid when deploying VDI in a business.
Pitfall 1: Not involving users
End-users have specific needs and requirements to completing their jobs. If companies don't know these and disrupt them to the detriment of the end-user, or approach business needs with technical answers, they will lose buy-in and breed discontent. Even the most technically well-executed VDI project can fail if enough users have the perception that it does not meet their needs or expectations.
Avoid this by encouraging input, creating clear messages, and ensuring users are able to offer input throughout the process.
Pitfall 2: Putting together the wrong team
Virtualisation architects aren't necessarily the right people for the task, as servers are dramatically different to desktops. Involve people from the server, storage, desktop and networking areas of IT to help build what will be a dynamic and varied environment.
Pitfall 3: Defining VDI use cases improperly
Don't just approach this as a technology project. Yes, knowing what devices users from different environments use is important, but so are company culture and the way in which the company's users engage with the business - and want to engage with the business. Make sure users get the resources and system performance appropriate for the work they do and the way they currently perform their tasks, and avoid "lumping" people into large generic categories that may not touch directly on what they do.
Pitfall 4: Not conducting a pre-assessment
A desktop and application pre-assessment helps to gain an understanding of the workloads that will run in the virtualised client environment and their associated technical requirements. Without this, the company is shooting in the dark and may fall short when defining or scoping hardware requirements. A lot of vendors will provide pre-assessment software for free.
Pitfall 5: Not properly optimising the desktop image
Virtual desktops are quite different from physical desktops, in part because they live in a world of shared resources, and they should be optimised accordingly. Work with users to help understand the impact of optimisations, as, while they may reduce bandwidth consumption, how will users react if their desktop themes are disabled?
Pitfall 6: Not understanding impacts to the performance of other systems
Network bandwidth is an especially important consideration on wide area network (WAN) links. If the WAN links cannot provide the bandwidth for a VDI environment or the latency is too high, then local deployments should be considered.
Pitfall 7: Not developing an application deployment strategy
Remember, there are everyday applications and then there are specialist applications in the business, and each one needs its own deployment strategy. Before rolling out a VDI environment, have a clear understanding of how the company will deploy, update and manage common applications. Consider how applications will be packaged; and the impact on performance if updates need to be pushed out to a large number of desktops in a short amount of time.
Pitfall 8: Skipping or mismanaging the pilot project
Pilot phases are designed to help create a clear view of risks and outcomes, and assist business in defining clear objectives in a specified timeframe. A true pilot involves real users, and subsequently creates an accurate view of the ultimate user experience.
With all the bells and whistles attached to VDI, why would a company put the brakes on deploying a VDI solution?
A well-designed VDI environment can provide users with most of the functionality and performance of desktop operating systems and applications, along with higher availability and lower risk of hardware failure. To this end, if a company can avoid these common mistakes, it can also make the process itself smoother and easier to transition through.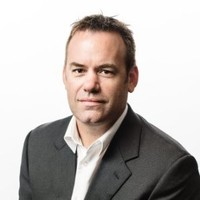 Regional Director, Splunk

Nick Black opened the Splunk office in Johannesburg in early 2019. He has built a world-class team of professionals that address all the fundamentals of driving value into the South African economy through innovative and disruptive technology stacks. Prior to joining Splunk, Black spent five years at VMware in South Africa and six years at Trend Micro – responsible for the Middle East, Turkey and African markets.