Connect with customers
Customer experience is key, and nowhere is that more clear than when dealing with a call centre, says Giovanni Venturella, Executive Head of Sales, SafriCloud.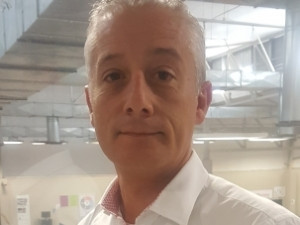 One of the most frustrating things in the world has to be giving the same information over and over to an array of different call centre staff before they can deal with your request. It's not necessary for call centre interactions to be so stressful, yet they mostly are. You only have to read a couple of social media posts to understand how a single interaction through a call centre agent can create an outstanding - or mediocre - impression of your business.
Giovanni Venturella, Executive Head of Sales, SafriCloud, says, "Customer experience is everything. It can make or break organisations. It all comes down to knowing your customer."
According to Venturella, many organisations are operating in the same way that they did a decade ago. "They have all this data about their customers, but they aren't doing anything with it. This information could be used to identify and know your customers and their preferences."
A lack of digital transformation can hold organisations back from being leaders in their respective fields, says Venturella. "You need to be able to identify your customer's journey and implement innovative strategies that keep pace with that. Successful companies strive for customer loyalty, customer service and true engagement with their customers, and have formulated customer experience strategies for their current and future customers."
He predicts that organisations that fail to do this will close, fail to operate, be acquired or be rebranded in the near future.
The key to having an effective and efficient customer experience programme is implementing integrated omnichannel platforms, which enable the organisation to compile data from various disparate sources and build a single view of the customer.
Social media is a key ingredient of customer experience, it can be used to track the customer journey and identify the customer, what they like and where they're located. Today's customer interacts across several social media, and the savvy organisation will be aware of which platform its customers use and what they've posted.
The days of 'Hello, my name is Anna, how can I help you?' are gone, says Venturella. "Call centre agents should know the customer, their journey and what the reason for the call or webchat is from the outset.
Digital transformation is one of the most powerful tools that an organisation can have in its arsenal to learn about customer behaviour. It enables the organisation to bring together information garnered from social media, competitions, surveys, purchasing behaviour and other interactions with the customer into one unified view of each customer. This enables personalised customer service, but goes beyond that to sending highly personalised targeted messages to each customer that speak to his or her interests.
Venturella says, "It's alarming that in today's information-overloaded world, organisation still don't know their customer's journey to making a purchase, or how many times they actually interact on social media with friends and groups before deciding or knowing what to buy and where. The impact this can have on organisational growth is astounding."
While digital transformation can help improve customer experience, it can also assist organisations to know:
* What their customers are saying about them on social media portals.
* What customers are looking for (insurance, home loans, etc).
* What users are complaining about - and to whom.
* How are competitors using customer experience strategies to increase their leadership in the market? What are their customers saying about them? Customer who complain about the competition should be your organisation's new customer.