CSIR, Gauteng in multimillion-rand transport deal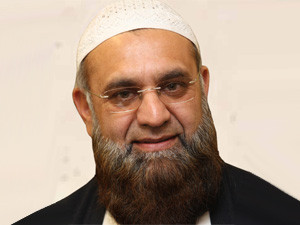 The Gauteng's Department of Roads and Transport and the Council for Scientific and Industrial Research (CSIR) have announced several transport-related research projects that will address some of the province's public transport challenges.
According to Gauteng MEC for roads and transport Ismail Vadi: "Three projects in particular, valued at over R20 million, will enable the department to accelerate transport service delivery in the province."
CSIR manager for transport system and operations Dr Mathetha Mokonyama says the projects will be completed within the next 10 months.
Constituted by an Act of Parliament in 1945 as a science council, the CSIR undertakes directed and multidisciplinary research, technological innovation, as well as industrial and scientific development to improve the quality of life of the country's people.
One of the three partnership projects is the accurate mapping of minibus taxi routes in Gauteng. The Gauteng's Department of Roads and Transport says the lack of accurate taxi route networks has been the source of serious and violent conflicts in the minibus taxi industry.
It notes the minibus taxi network represents a very large asset base that has not been quantified, which this process will help address. The information will also be used to help disseminate information about minibus taxi routes to current users and to prospective users, including tourists, the department says.
The other partnership involves developing a master plan for the improved roll out of new-look integrated transport services centres to house public services such as driver licensing and training centres, vehicle testing centres and transport operating licence administrative bodies.
Apart from addressing the long-standing question of accessibility of these facilities to township residents, the master plan will provide improved processes in these facilities that could see the maximum adoption of online transactions.
Lastly, is the development of the transport "norms and standards book" for the province based on scientific research.
This will help communities in the province to hold government accountable for transport service delivery.
The partnership between the department and CSIR follows premier David Makhura's visit to the CSIR earlier this year, when he remarked: "We would like to always have the CSIR at the back of our minds when making investment and policy decisions so as to harness capabilities in research, development and innovation."
Other ongoing programmes between the department and the CSIR include the rationalisation of the old subsidised bus services in the province.
This includes the routes in Mamelodi, Meyerton and Kathorus that were rescinded by PUTCO in 2015 and subsequently taken over by AutoPax on a temporary basis.