Dell enhances SMB server, security, workstation lines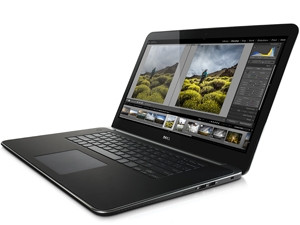 At this year's Dell Tech Camp, in Paris, the company introduced new computing solutions for enterprise users, including branch-office servers, mobile graphic workstations, and security products. A major refresh of mobile devices is also due, with particular emphasis on tablets and touch-enabled notebooks running Windows 8.1.
Michael Dell opened the event, noting that, with the company's efforts to go private coming to conclusion, the firm was able to focus on long-term strategies, particularly in growth markets like Africa.
"The next billion users will be in emerging markets," Dell said. "We're expanding our presence and reach in those countries - we now have pro support in 189 countries, with 10 new ones in Africa."
The company has a range of new products coming into the market, but with its cloud strategy still maturing, most of the focus was on traditional infrastructure offerings.
VRTX gains AppAssure
The VRTX server was introduced earlier this year, aimed at small organisations and branch offices. The chassis can accommodate four server blades and multiple drives, with networking built in. The platform now integrates Dell's AppAssure backup and recovery software.
Scott Lang, director of solution marketing for security products at Dell, hinted that additional components from the company's growing security suite would be brought to the VRTX system in the near future, starting with the company's SonicWall firewall technology.
The VRTX is well suited to South African conditions, with a design focused on environmental tolerance, allowing it to operate without the benefit of the cooling and clean air of a data centre.
Joe Birkett, senior IT engineer with Caterham F1, described how the team had used the server to consolidate a rack's worth of computing equipment, and provide trackside computing in frequently harsh conditions. "When you're spending $300 per kilo to ship computing equipment around the world, the cost savings in consolidation alone are enormous," Birkett said.
Precision engineering
Dell has also introduced a new member of its Precision line-up for creative professionals. The Precision line of workstations and laptops is aimed at engineers, videographers, graphic artists and other users needing powerful CPU and graphics capabilities.

The Precision M3800 laptop boasts quad-core Intel i7 processors, 16GB of RAM and NVidia Quadro GPU, as well as a quad-HD display offering 3 200x1 800 resolution.
It is no coincidence that the M3800 has also been engineered to be aesthetically pleasing ? the system competes directly with the new 15-inch MacBook Pro.
Dell One embraces the cloud
Quest One Identity Manager, now rebranded as "Dell One", has been extended with a cloud management component, the Dell One Identity Cloud Access Manager.
The software offers single sign-on and access management for Web-based applications, with provisioning and federation services, and support for mobile devices.
Dell's security portfolio, jointly branded under the "Connected Security" umbrella, has also been extended with updated versions of InTrust (event management), ChangeAuditor (configuration management) and a new security appliance, the SonicWall Network Security Appliance 2600. The NSA 2600, unfortunate name aside, is aimed at small and medium-sized companies, offering perimeter security, remote access and management.