MTN faces R113m fine in Rwanda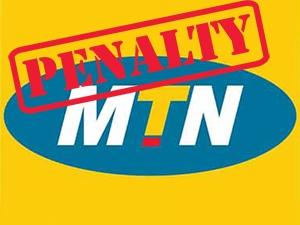 MTN says its Rwandan operation has received an official notification of a fine equivalent to $8.5 million (R113 million) from the Rwanda Utilities Regulatory Authority.
The fine relates to non-compliance with the directives issued by the regulator prohibiting the inclusion of MTN Rwanda in the MTN South and East Africa IT hub based in Uganda.
"MTN has been engaging with the regulator on this matter over the past four months. MTN Rwanda is currently studying the official notification and will continue to engage with the regulator on this matter," the group said in a statement.
This is the second big fine for the pan-African telecoms operator in two years, after it was hit with a N1.04 trillion fine (R71 billion at the time) from the Nigerian Communication Commission in October 2015 for failing to meet a deadline to disconnect 5.1 million unregistered SIM cards in Nigeria.
In June 2016, after months of negotiations with Nigerian authorities, the telco agreed to pay 330 billion naira (R25.1 billion at the time) in six instalments between 8 July 2016 and 31 May 2019.
MTN has 237 million subscribers across its 22 operations in Africa and the Middle East.