Fibre Tiger sees strong traffic growth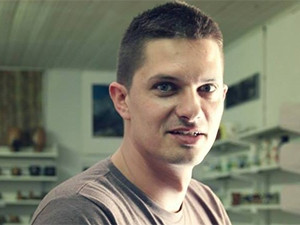 Fibre price comparison Web site Fibre Tiger has seen strong growth in its first six months of existence and founder Jacques du Rand believes this will continue to speed up as fibre extends across SA.
Fibre Tiger launched in December 2016 and in six months has seen its traffic grow strongly. Du Rand told ITWeb that month-to-month, the site sees between 20% and 30% growth in traffic "but as more areas get fibre and people are becoming aware of fibre, it will definitively accelerate".
The Web site was started by Du Rand as a side project when his complex got fibre and he was faced with too many choices of who to get fibre from, and how much it would cost.
"I was frustrated with all the fibre packages available and there were just too many variables and sites to visit to make a clear decision."
This view is reflected in the Web site's slogan, which explains the name: "Because SA has no tigers or easy fibre pages."
"The main goal is to give the end-user a clear picture of the fibre landscape. I went through the exercise in December 2016 sitting with Excel spreadsheets comparing this and that, and I soon realised this could be helpful to many people of SA and hopefully push the providers to be competitive ? not just in price but in service as well," he adds.
When looking at Google Trends and comparing the search terms 'fibre' and 'ADSL' over the last 12 months, it is clear interest in fibre is peaking and outpacing searches on ADSL.

Fibre Tiger lists 11 fibre networks and 14 fibre ISPs, and allows the user to compare pricing options for the fibre network available in an area when adding packages on offer from ISPs in terms of price, speed and bandwidth.
"We try to update at least once a week, or if we see a network or ISP has lowered their prices recently," he says.
The site also provides statistics of the most popular ISPs and fibre networks, and Du Rand says it is surprising how popular the smaller ISPs are.

He says so far, the response to the Web site has been positive when users reach out via e-mail or Twitter.
"The greatest uptake in usage is usually when a new area gets fibre and there is a post on their community Facebook page," he adds.
The Web site operates free of charge and Du Rand would like to keep it that way and has no plan to try to monetise the site at the moment.
As his day job, Du Rand works as a programmer and data-scientist for comparison Web site PriceCheck. He has also founded littlebigstats.com, which is being used by KFC Africa in Kenya, Tanzania and Uganda to track and report on store maintenance issues.