Welcome to the future
Global technology organisations are increasingly focusing on the everyday relationship between physical and digital components. How could this benefit education in Africa?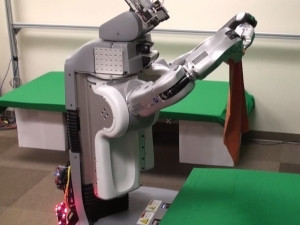 The wonder of computing resides in the simple truth that if you're handy enough with a soldering iron and a keyboard, you can use technology to give life to practically any concept or idea the human mind might conceive of.
This is the attitude that gave rise to many of the globe's most influential technology giants. Apple, Microsoft, HP and Oracle were all, in one way or another, founded upon an idea and a smattering of experience. In many respects, the weight of possibility introduced by circuit boards and rudimentary programming was too much for the likes of William Redington Hewlett, Dave Packard, Steve Wozniak, Bill Gates and Steve Jobs to ignore.
We've come a long way since the pioneering days of personal computing. The mobile devices we now take for granted are several thousand times more powerful than the first consumer desktops. Despite this, the widespread desire to pick up a motherboard or code an application appears to have dissipated. The vast majority of technology users are happy enough to purchase and use their favourite products without a second thought.
During Intel's recently held Research@Intel conference in San Francisco, the organisation's CTO and director of Intel Labs, Justin Rattner, introduced several new technologies that promise to close the gap between consumers and the world they live in. Increasingly, these offerings are focusing on everyday circuitry and how it interacts with the networks we connect to.
While consumer robotics is still restrictively expensive, one Berkeley PhD student believes we may see this technology in our homes by 2020.
In many ways, this new paradigm is also beginning to encourage renewed attention on the fundamental disciplines that govern technology. What can we expect within the next five years, and why are these solutions encouraging a growing number of people to roll up their sleeves and get involved at a grassroots level?
Assisted driving
The Internet of Things is upon us. According to Rattner, we can expect several new consumer solutions that close the gap between the physical and digital to hit shelves within the next five years. Chiefly, these are concentrated on relieving the practical drudgery of everyday life. Intel's assisted driving concept is a primary example. Developed to map cognitive workloads to determine the driver's level of attention and area of focus, this solution reacts on behalf of the owner when dangerous situations emerge. Although it's still very much in the developmental phase, Intel expects this technology to be incorporated into passenger vehicles within a few years.
The organisation is also directly involved with Berkeley's Robotics and Human Engineering Laboratory, sponsoring research into how machinery can automate unremarkable human tasks.
To date, more than one million people have watched an internal student YouTube video depicting the laboratory's $400 000 PR2 robot folding towels. While consumer robotics is still restrictively expensive, one Berkeley PhD student believes we may see this technology in our homes by 2020.
Home automation is yet another area of focus for Intel. Using advanced I/O technology and an easy-to-use programming platform, the company hopes to connect self-opening curtains, digital alarm clocks, WiFi light bulbs and smart door locks to a common platform that will allow consumers to control their households from a mobile device.
According to Intel research scientist Jennifer Healey, the company believes that "with intelligent systems frameworks and personal data ecosystems, we'll be able to manage data systems and our future will be the ubiquitous dream come true."
Maker society
This is not the first time humanity has sought to automate common tasks. Although global entities like Intel are attempting to commoditise these solutions, there exists an active 'maker' community that has been pushing the boundaries for many years. Arduino, an open source hardware board featuring a 32-bit Atmel ARM micro-controller that employs a standard programming language compiler and a boot loader to execute requests, is one such example.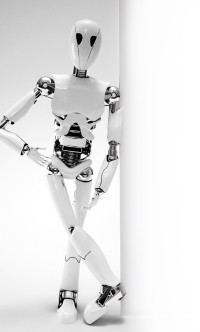 Available in 'do it yourself' kits, the Arduino infrastructure has been used by self-taught domestic engineers to automate light switches, appliances and almost anything else that requires an electrical current to function. This has encouraged enthusiasts to teach themselves how to physically assemble and programme technology components.
Then there's the Raspberry Pi, a credit-card-sized single board computer developed by the UK-based Raspberry Pi Foundation with the intention of promoting the teaching of basic computer science in schools.
To date, 1.2 million of these devices have been shipped. Although most were earmarked for developed nations, many found their way to emerging territories. According to rough internal figures, more than 2 000 units have arrived in SA.
African developers
It's not difficult to imagine the educational impact solutions like Arduino or the Raspberry Pi could have on Africa if introduced on a broad scale.
The potential these devices hold as low-cost, learning-focused computing platforms is significant. In regions where mobile connectivity and technology investment are beginning to peak, surely broad-based schooling in programming could encourage a generation of African innovators and developers?
In order to truly resolve African problems in a distinctly African way, it's essential to equip youngsters with a solid grounding in technology.
Although many technologically orientated organisations are contributing to education on the continent, one must question the value of these pursuits when many residents don't have a fundamental understanding of computing or what it can offer. In order to truly resolve African problems in a distinctly African way, it's essential to equip youngsters with a solid grounding in technology. Perhaps, with renewed focus on the relationship between the physical and digital, we are on the cusp of realising this ideal.
First published in the September 2013 issue of ITWeb Brainstorm magazine