Virgin Mobile unveils free on-net calls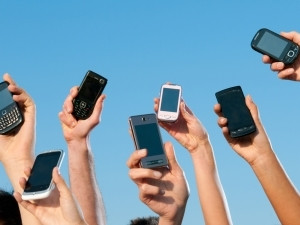 In a bid to up subscriber numbers, Virgin Mobile South Africa (VMSA) has unveiled its free on-net calls to all its contract and prepaid customers, as part of a three-month promotion.
The mobile virtual network operator's tiered offering will be available to prepaid, post-paid and top-up contract customers, and goes live today (1 November).
Post-paid and top-up deals include free Virgin to Virgin (V2V) minutes that are valid for calls made to other Virgin Mobile SA numbers. The monthly quantity equates to the subscription value of the contract, up to R499. On contract values over R499, subscribers get a flat 1 000 free V2V minutes.
Virgin Mobile's prepaid offering, V2V Booster, offers up to 100% back on the face value on recharge vouchers of R35 and more. So, for instance, vouchers of R35 to R49 include 35 free V2V minutes, and ones of R120 to R179 include 120 free V2V minutes.
VMSA CEO Anton Landman explains: "We have set ourselves the target of one million subscribers in the next three years, and this is just one of the ways we intend achieving this.
"In a cluttered market where mobile operators fight for every inch of competitive advantage and the market is flooded with a myriad of complex offerings, there is little room for more of the same," he says. "So we're creating our own space in the industry with simple, high-value offerings that cannot be easily replicated."
Virgin Mobile maintains a strong focus on data and has added generous data inclusions on all of its contract and top up packages, says Landman, adding that intense market competition surrounding data was another consideration for Virgin Mobile's focus on voice differentiation.
"It's the beauty of voice, mobile as it should be. There are things that you just can't say with text. Insights show that on average most consumers have a handful of close people that they talk to on a regular basis making up their community. V2V offers South Africans the opportunity to indulge in a real conversation with their community without concerns about costs."
The V2V promotion will run for the next three months, giving all new subscribers access to free V2V minutes. Anyone signing a new contract in the promotional period can enjoy the benefits of free Virgin to Virgin calls for the duration of their contract, says the operator.