Connecting to Africa's future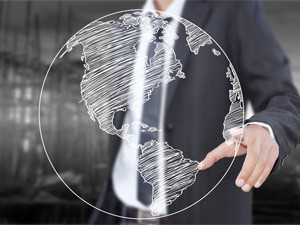 Informa Telecoms & Media's recent survey, Africa Telecoms Outlook 2013, was presented last week at AfricaCom, the continent's biggest ICT exhibition, based in Cape Town. The report, an optimistic one for Africa at large, included these findings:
1. Mobile broadband is the largest single revenue opportunity in Africa in both the immediate and longer term. Informa forecasts mobile data revenue in Africa will reach $18.5 billion by 2016, accounting for 22% of the region's total mobile service revenue - compared to 12% in 2011.
2. There is a strong business case for long-term evolution (LTE) in Africa, according to 40% of respondents to the survey. Nearly 70% of respondents think this case will grow as the technology matures and as the growth of data services accelerates.
3. Broadband access is important to consumers and enterprises alike, with 85% of respondents viewing broadband access as the single most important revenue-generation service for enterprises.
4. Even the cheapest mobile phone is still not affordable for many in Africa. This is constraining growth, and 70% of respondents agreed that operators must use their buying power and distributed networks to make more devices available, while they believe device manufacturers need to make more affordable devices.
5. Content providers are the vendors most likely to maximise revenue opportunities from Africa, more so than device manufacturers, system integrators and network equipment manufacturers. 66% of respondents think content providers are well placed to benefit from revenue opportunities in Africa.
6. Mobile money transfer services were ranked number one in terms of use, followed by mobile banking and local payments for goods and services.
7. The cost of mobile broadband services was rated as the top constraint on mobile broadband growth in Africa.
8. Business applications were ranked as the top cloud service for potential revenue generation, followed closely by data storage and security.
9. Mobile operators were rated as the companies best placed to take advantage of new revenue opportunities, followed by converged operators and content providers.
10. In terms of connections in Africa, the forecast proposes the number of smartphone connections will exceed 160 million by 2016, while the number of LTE connections will exceed 40 million by then.