Liquid Telecom, Intelsat partner to boost African broadband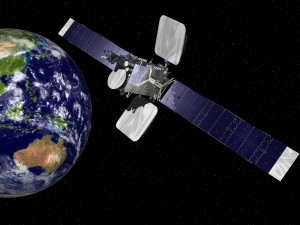 Pan-African telecoms group Liquid Telecom and New York Stock Exchange-listed Intelsat have signed an agreement that will introduce high-performance Intelsat EpicNG satellite services into the Liquid Telecom network.
The multi-year agreement sees Liquid Telecom commit to dedicated services on the Intelsat 33e satellite, which began operations earlier this year.
Liquid Telecom says Intelsat's high-throughput satellite (HTS) solutions will help it deliver more bandwidth with greater efficiency, to meet the growing needs of businesses across Africa.
The Intelsat EpicNG services will expand Liquid Telecom's coverage and network capabilities across the Democratic Republic of Congo, Kenya, Malawi, SA, Tanzania, Uganda, Zambia and Zimbabwe, where demand has grown for VSAT technology to deliver connectivity to underserved remote or rural areas.
"Breakthroughs in technology continue to position satellite as a more compelling connectivity solution for businesses across Africa. By teaming with Intelsat, Liquid Telecom will be at the forefront of satellite communications, ensuring we can meet the future bandwidth needs of our customers no matter where they are in the region," says Scott Mumford, Liquid Telecom's group managing executive of satellite and VSAT.
Intelsat 33e, the second in the global Intelsat EpicNG HTS fleet, is a next-generation, high-performance satellite. It is designed as a complementary overlay to the world's largest fixed satellite network and is backwards compatible with Intelsat's existing global satellite fleet of approximately 50 satellites and is connected by the global IntelsatOne terrestrial network.
Engineering work is under way, and Liquid Telecom is expected to begin using the Intelsat EpicNG platform at the end of July.
Furthering the relationship between the companies, Liquid Telecom has been awarded a three-year contract from Intelsat to provide fibre backhaul and up-linking services from its SA teleport that will be integrated into the IntelsatOne network as Intelsat extends its managed services platform into Africa.
"Our goal is to support customer growth in Africa and work together to enhance the infrastructure that connects broadband and enterprise customers in Africa. Teaming with Liquid Telecom, the leading independent IP, voice and data provider across Africa, will enhance their service platform and add to our capabilities as we build upon the footprint we've already established in the region," said Brian Jakins, Intelsat's regional VP of Africa sales.
"We currently have the largest satellite presence in Africa, and with Intelsat 33e soon to be joined by Intelsat 35e and Intelsat 37e, two upcoming satellites in the Intelsat EpicNG programme, we will expand our high throughput capabilities to benefit the entire continent."