HeroTel acquires IGEN Wireless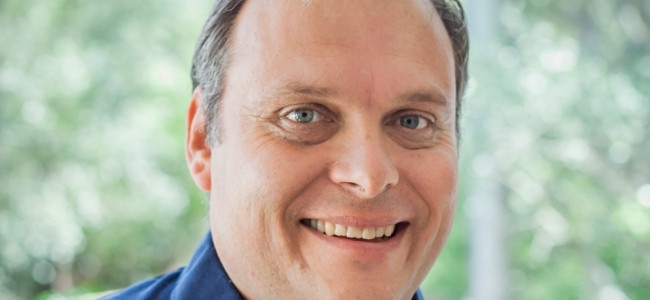 HeroTel has expanded its footprint in the Eastern Cape with the acquisition of wireless Internet service provider (WISP) Internet Generation (IGEN Wireless) for an undisclosed sum.
"With the addition of IGEN to the family, HeroTel has contiguous coverage from the West Coast to the Kei River," HeroTel chairman Alan Knott-Craig Jnr told ITWeb exclusively.
IGEN provides wireless broadband services to over 7 000 clients across the Eastern Cape and the interior, and HeroTel believes that in these areas there is still a large untapped market.
HeroTel CEO Corne de Villiers says IGEN is a great acquisition as it's one of the largest WISPs in SA.
"IGEN itself is the product of years of consolidation of smaller players throughout the Eastern Cape, so in one purchase we get a chunk of consolidation," De Villiers says.
"IGEN has an amazing management and technical team that we can leverage across the balance of the alliance. They built the first wireless equipment in SA, before there was a steady supply of vendors sending kit over here. Their technical and network skills are a major coup for our other alliance partners," he adds.
HeroTel would not disclose how much it was paying for the 100% acquisition of IGEN but says that, in keeping with its strategy so far, it would leave the company's management intact. Knott-Craig agrees IGEN has a first-rate management team as well as an excellent mix of rural and urban clients.
"For years, they have been seen as an iconic brand in our market. In them joining the HeroTel Alliance, we believe it's an endorsement that we are fostering an attractive environment for WISPs to grow their businesses beyond their current geographies," Knott-Craig adds.
IGEN general manager Wanti du Preez says the company "is thrilled to be joining HeroTel and providing further momentum towards building a national WISP".
Going rural
In June, HeroTel ventured into the Eastern Cape for the first time by acquiring Border Internet in East London, and De Villiers says the IGEN acquisition fits in nicely with the previous purchase.
"Our aim is to connect as many South Africans to quality broadband Internet, not just the urban residents. There are few companies trying to achieve this in the rural areas of South Africa - we are one of them. From here we are able to extend our presence into the deep rural areas of the Eastern Cape - upwards towards Mthatha and inland towards the Free State," he says.
"IGEN has captured a large portion of the agriculture market. Growth in IT-related products and services to farmers in SA is untapped and set for massive uptake. IGEN is well placed to supply Internet to these farmers. We plan to do a number of agri-service proof of concepts with the IGEN team," adds De Villiers.
HeroTel financial director Van Zyl Botha says the group is "constantly on the lookout for deals" and is in talks with more WISPs. The company is due to announce further deals in the next couple of days.
Botha says IGEN is the 22nd acquisition of the HeroTel Alliance, which launched in August 2015 with plans to consolidate the WISP industry in SA. In January, the company expanded its footprint into Mpumalanga and Limpopo by acquiring Xpress Network Solutions Wireless and in June also bought HX-Systems in Somerset West.
HeroTel now has coverage via its WISPs in Gauteng, North West, Limpopo, Mpumalanga, Western Cape, KwaZulu-Natal and the Eastern Cape. De Villiers says the group is looking for opportunities to acquire WISPs in the Northern Cape and Free State.
Botha says by the end of 2017, HeroTel will have 30 000 clients across its various WISPs and plans to double that by the end of 2018.