Cell C launches assault on post-paid market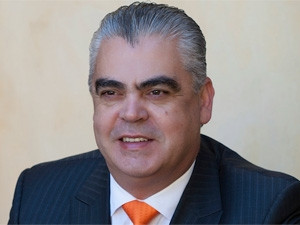 In a bid to tackle larger rivals MTN and Vodacom in the post-paid space, Cell C unveiled its Contract Buy-Out product at a media briefing this morning, aimed at eliminating the barriers to mobile porting.
The mobile provider will offer customers up to R10 000 to help buy them out of their existing contracts, should they wish to move to Cell C. This amount will go towards covering contract termination fees customers have to settle before being able to cancel agreements with their existing mobile providers.
"We're now going to give Vodacom a good smack," Cell C CEO Jose Dos Santos stated, during the unveiling of the new product.
Post-paid and TopUp customers can qualify for an amount of between R1 000 and R10 000, plus a new handset, if they sign up for one of Cell C's seven new EPIC plans.
"So many South Africans are feeling trapped in long-term contracts by their providers that ask extortionary cancellation fees for early termination," said Jose Dos Santos.
"Cell C's Contract Buy-Out proposition releases customers from those fees by offering to help buy themselves out of their existing contracts."
Dos Santos explained customers have to simply visit a Cell C store, bring in their latest up-to-date invoice and trade in their current handset to find out how much they qualify for.
He added the company has implemented a process that allows customers to port within a period of 24 hours, and conceded Cell C is spending "hundreds of millions of rands" on the Contract Buy-Out initiative.
The company's new EPIC products, ranging from R69 per month through to the unlimited package at R999 per month, are based on flexibility of value, allowing customers to decide whether to spend their contract value on voice, data or SMS, Cell C noted. According to the company, the new packages offer an average discount of 30% on subscription fees.
"We understand that carriers must recoup costs for the handset when customers leave before a contract comes to an end, but charging any percentage of the remaining contract subscription as a termination fee is ludicrous," Dos Santo pointed out.
"Some of our competitors are charging exorbitant amounts disguised as 'reasonable early termination fees' to customers who wish to end their contracts before the contract term."
Do Santos also revealed Cell C is guaranteeing customers who sign up for its EPIC packages will not be subject to any price increases for the duration of the contract.
Current Cell C customers will be eligible to migrate to the new EPIC packages should they choose to switch from their current contracts.
The unlisted company also gave an update on its quarterly financial performance, with chief financial officer Robert Pasley saying the company's prepaid spend has increased 17% in the first quarter of 2015.
Total revenue increased by 3%, while data traffic increased by 44%, and data revenue rose 59%.
Pasley revealed the company's prepaid subscriber base grew by 35% quarter-on-quarter, to 17.7 million, while contract subscribers grew by 2%, to 2.2 million.